Back to Blog Home

Paige Neal
Design Specialist
Paige has a background in marketing and passion for design & home décor. She loves bringing different colors together to make a space beautiful and feel like home.
Personalizing your home is one of the most exciting aspects of your journey to homeownership. Our team is committed to making your studio appointment simple, engaging, and low-stress!
This check list will help you prepare for your appointment so you know exactly what to expect - don't miss the printable check list below ⬇️
---
1. Make plans to meet for at least an hour.
A typical appointment for a to-be-built home is between 1 to 1.5 hours. Smaller homes can take as little as 45 minutes, especially if you've prepared in advance.
It is always best to block off a little extra time so you don't feel rushed. Please do your best to be on time and call your designer if you're running late or have to reschedule as soon as possible.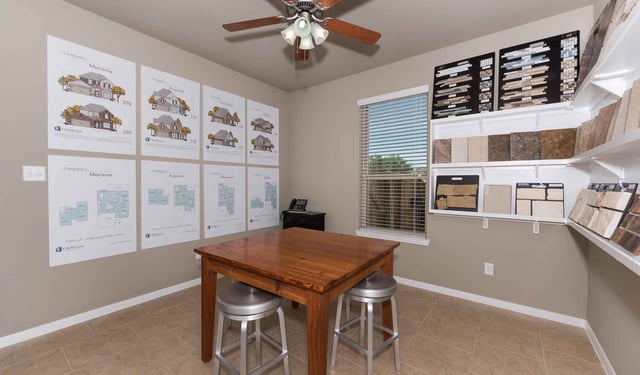 2. Make it a date & schedule the babysitter.
Because the selections meeting is to personalize YOUR home, I encourage you to leave friends and family at home. Ultimately, you have to live with the colors chosen; too many differing opinions could cause you to second-guess your choices.
On that note, if you have children, I also recommend that you get a babysitter. The Design Studios are full of samples for brick, stone, tile and granite that are very heavy. In addition to the risk of being dangerous, your full attention is needed to successfully complete your selections.
3. Review your budget.
There are options available in the studio that are considered upgrades and have additional costs associated with them - it is very helpful to have a budget in mind before you arrive, even if your choice is to spend no additional money.
For example, our backsplash upgrade choices start as low as $60-100 and go all the way up to $1000-$1800 depending on the size of your kitchen.
Bringing your checkbook will allow you to process any upgrades during the meeting.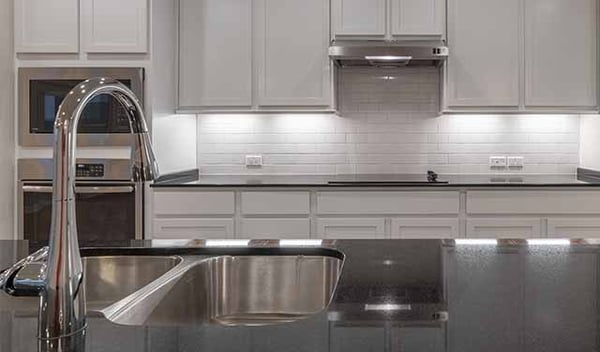 4. Visit the community & tour Omega homes.
Keep track of the addresses for homes with colors that you like - take a picture of the address block on the home or jot it down, but if you see something you like it will help you visualize what the samples look like in real life.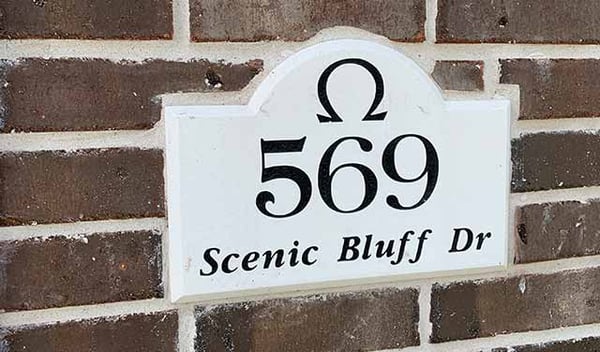 This goes the same for colors you don't like. Did you see a combination in a kitchen you couldn't live with?
This can be even more helpful for your designer than knowing what you like - eliminating what you don't like can make choosing what you love even easier!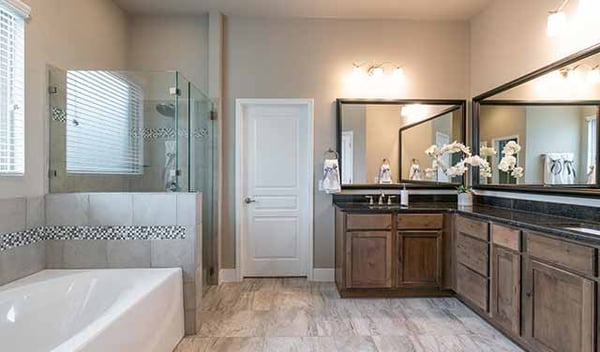 Having pictures and addresses will help our designer find the best colors for you, even if we no longer have the exact selection available.
Ask your New Home Sales Agent for available homes that you can check out.
5. Don't forget to look at the exterior colors.
The most difficult selection for most people to visualize by looking at a sample in the studio is brick color, not only does it look different up close compared to from the street, but the mortar once installed and amount of brick changes your perception of the color.
Look for homes with similar designs to get a feel for how much brick there will be compared to the other materials so you get a sense of how much an impact each color will have on the overall look.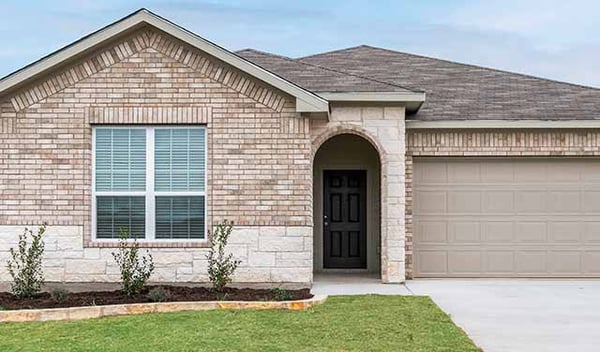 At the beginning of your design appointment, we will review the location of each of the exterior materials and where they go on your home, choosing the exterior first helps you feel more comfortable with the process and helps your designer to better understand what you like & don't like.
Learn More About New Home Exterior Colors:


✔️ Stone
✔️ Brick
6. Consider how you'll use each space.
Are you going to use a bedroom as a home office? a play room? a hobby room? Knowing your intended uses for each space will help you determine if you need to add an electrical outlet, or a ceiling fan, or maybe even a change in flooring.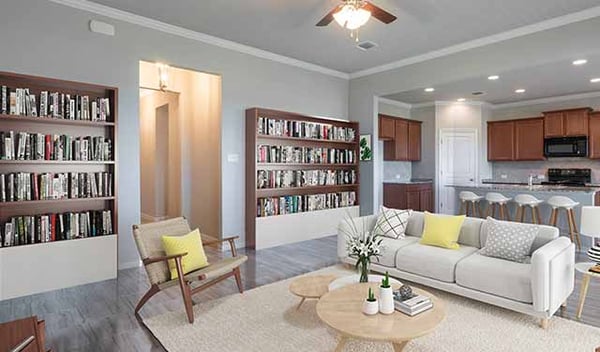 Do you have a different use in mind for your formal dining? What about the game room upstairs?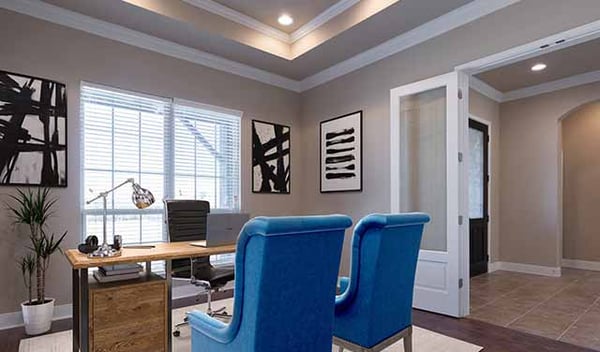 Reviewing the electrical plan for your master bedroom, you'll see that the floor plans are already designed to account for your furniture layout - review with your designer if you plan on doing something different or have a special piece of furniture to accommodate.
7. Collect inspiration.
You don't have to drive through every neighborhood and walk through every home to get a sense of the colors available.
You can tour many of our floor plans on our website using our 3D interactive tours.
We also have 340+ projects on Houzz.com, the largest and most influential directory of design professionals, that you can explore.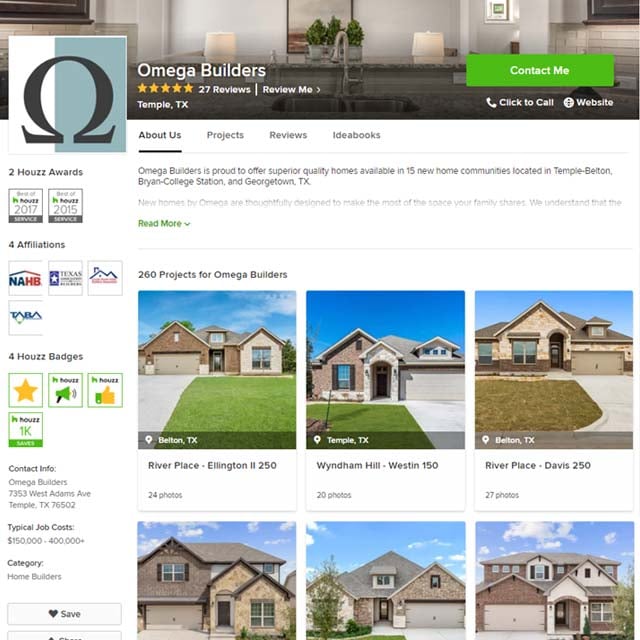 The "Ideabooks" feature on Houzz allows you to gather all your favorite photos in one spot.
Just remember, not everything you see is available in all areas or may be an upgrade, but our designer can help you achieve a similar look for your new home.
8. Trust your gut.
Probably one of the most important things to remember - if you saw something in a home and love it, don't let the sample in the studio change your mind!
Same goes for after the appointment, once you have completed your selections resist the temptation to go look at more homes. This often leads you to feel less confident and question what you chose, inevitably, what you choose first is what will make you happiest.
It is also important to note that once you've completed your selections and left the studio, making a single change can cause the whole look to fall apart. By collectively choosing your colors, you know the look you chose is complementary and works well together.
9. Keep it simple, color packages are designed to work!
Each of our studios are setup using color packages. By grouping together colors that work well together, we've saved you the worry about whether the combination you've chosen will actually work.
Color Kits are centered around color packages, ensuring that the tones within each selection are complementary with each other.
For example, you wouldn't want to choose a floor tile with a beige undertone and a wall color with a gray undertone.
Once you complete your selections, you'll receive customized color kits specifically for your home and our team will use these to make sure everyone is on the same page throughout the construction process.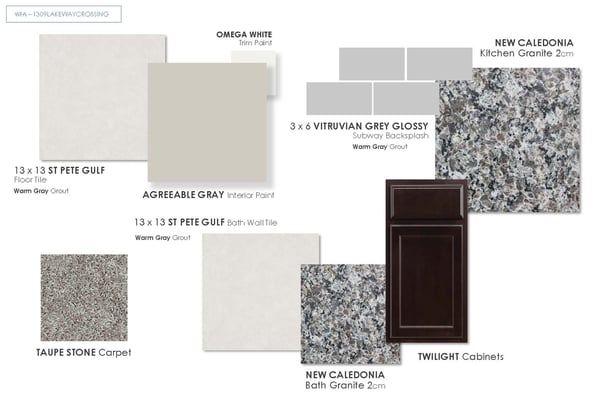 10. Take a deep breath and have fun.
There is a lot of excitement throughout the process of buying a new home, whether it is choosing the neighborhood that works perfectly for your family, signing the contract, or watching your home come to life as it is built.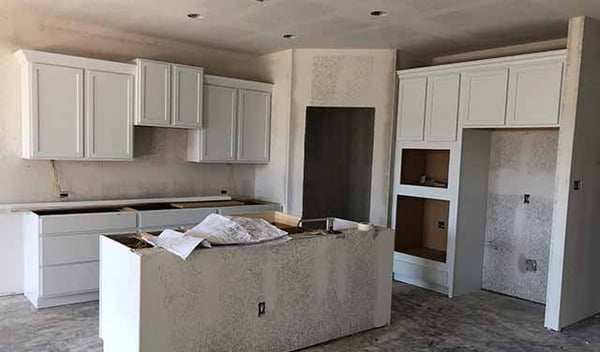 I may be a little biased, but I truly think the best part of the home building process is choosing the colors! No matter which part is your favorite, each part can bring stress if you let it.
That is why it is so important to just take a deep breath, relax and take it one step at a time.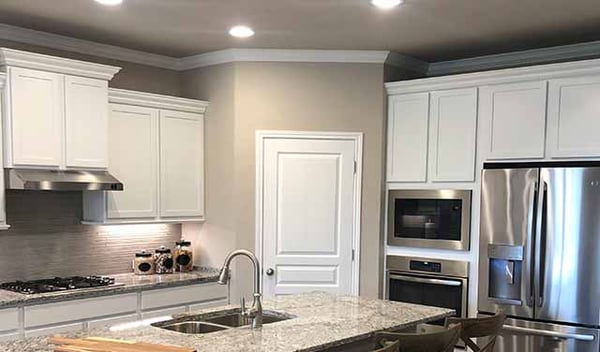 Whether you're just starting to look or your home is already under construction, don't be afraid to ask questions!
Easily keep track of your favorites & design questions with our printable Ultimate Design Studio Check List: