Back to Blog Home

Paige Neal
Design Studio Coordinator
Paige has a background in marketing and passion for design & home décor. She loves bringing different colors together to make a space beautiful and feel like home.
The classic look of brick offers a timeless choice for exterior materials, whether you choose a traditional or contemporary style home design.

Depending on the design of your home, the brick may be the predominant feature or used sparingly for accents.
Brick can be used to create a cohesive blended color scheme or to create contrast that enhances the design.
Omega uses King size brick, which is the same height as a standard brick, but features a greater overall length. Each brick is designed to optimize coverage and engineered to increase air flow, reduce weight, and make installation easier without compromising integrity.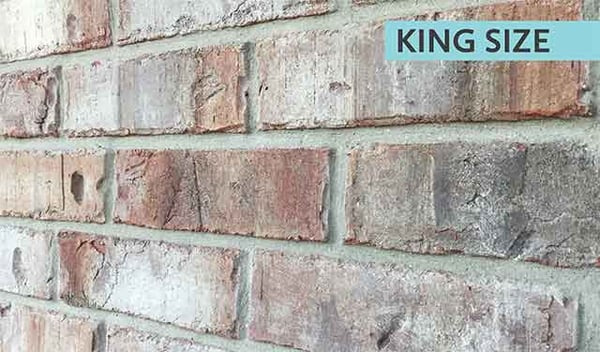 There are three main brick types: smooth, painted, and distressed. Smooth is identified by clean edges and relatively smooth surface; painted can be smooth or distressed but the predominant feature is paint added to the surface, while distressed has added texture on the surface of the brick with more color variation.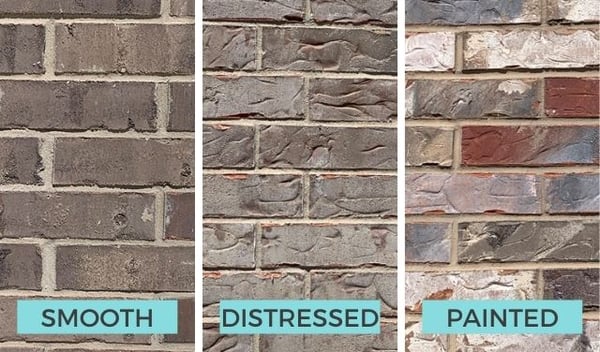 There are two mortar options for brick: gray and white. The standard mortar color is gray and compliments most brick colors. White mortar offers a high contrast look with darker bricks and a blended look for much lighter bricks (upgrade availability may vary by area).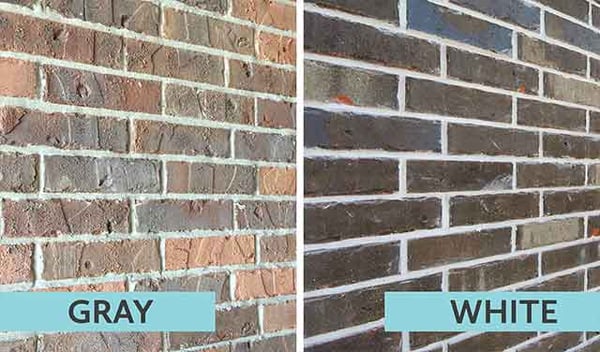 When looking at brick installed on a home, the mortar is between 15-20% of what you see and can dramatically improve the appearance of brick once installed, especially for bricks with a bright clay colored base visible on the edges of samples that is fully covered once installed.
Top 5 Brick Choices for New Homes: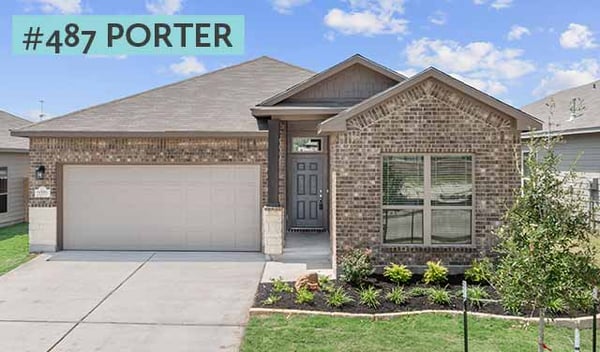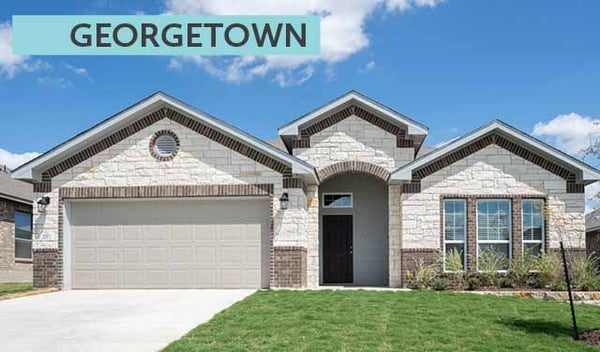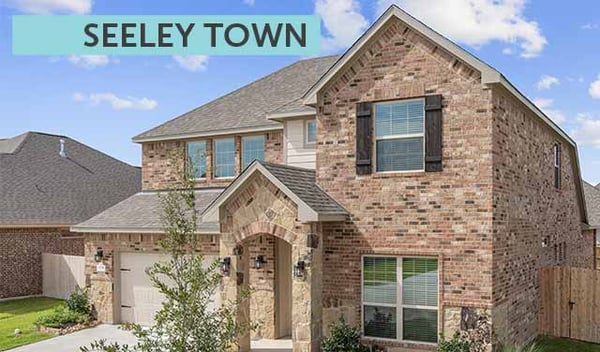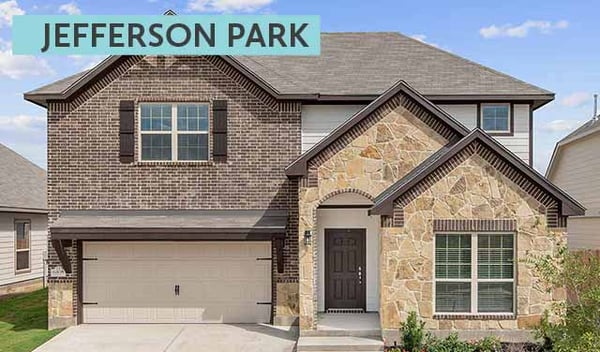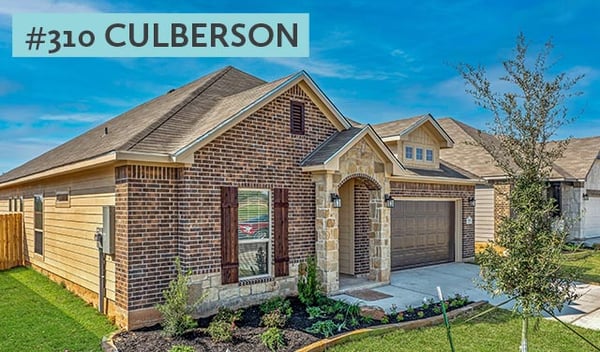 Current Brick Selection for New Omega Homes:
Click the brick color to view the coordinating Houzz Ideabook with photos & color kits available.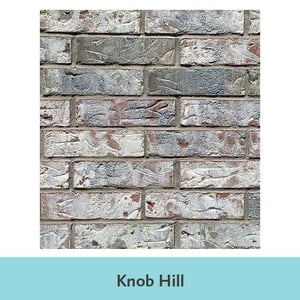 Nocona is the newest color available and is already a team favorite - we loved how it turned out on the first home and are eagerly waiting to see it installed on more so we can share more photos!
Designer Favorite: Whitesboro
Rising in popularity, Whitesboro offers a rustic, light neutral blend that works well with a range of color families to offer a light & bright exterior.
Create a subtle, soft look when paired with lighter stone like white or cream limestone.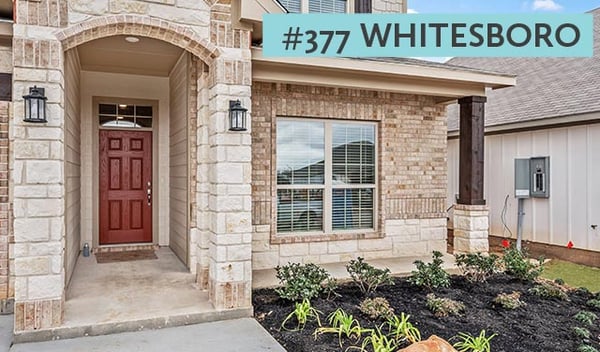 This home features color kit #377 which has a desert tan garage door to complement the softer tones in the brick and white stone to tie in with the cream tones in the brick.
The bold red paint chosen for the front door adds a little pop of color to tie in the warmer tones in the brick for this craftsman inspired exterior color scheme.
Trending Brick Color : Smokey River
Smokey River is a newer brick color that works beautifully with White Chop limestone to freshen up this classic style. The gray tone trim & siding paints complement the gray tones in the brick and the Granite Peak accent paint on the front door adds a trendy pop of color that ties in with the blue tones in the brick.
This home has Smokey River brick and Texas Mix w/ Grey Leuders: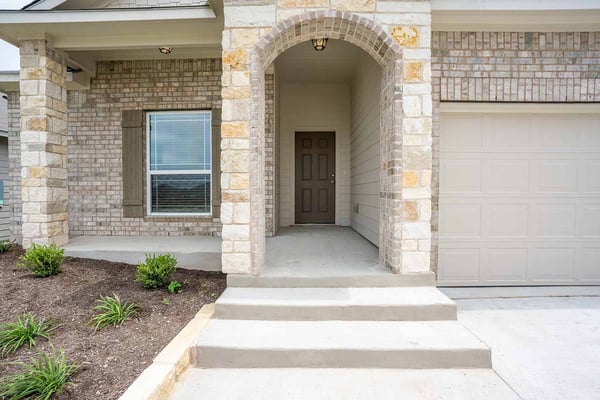 This home has Smokey River brick with White Flagstone: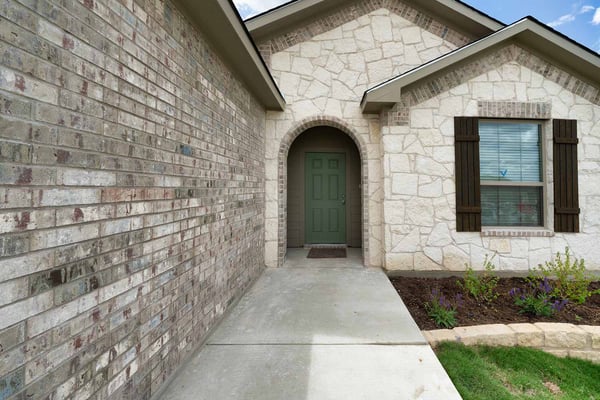 Whether you're just starting your search or ready to choose the colors for your new home, you won't want to miss our check list to help make the most of your time in the design studio!
Check out our Ultimate Design Studio Check List:
Editor's Note: This post was originally published in November 2017 and has been updated to reflect the most current information