Back to Blog Home

Paige Neal
Design Specialist
Paige has a background in marketing and passion for design & home décor. She loves bringing different colors together to make a space beautiful and feel like home.
Choosing the right combination for the interior of your home is one of the toughest aspects of the home building process, but also the most enjoyable!
Design Studio Choices
One of the major benefits of building homes for over 50 years is the expertise gained through completing selections for thousands of homes, allowing us to simplify the color selection process for our homebuyers.
The toughest part about choosing colors is the choice itself.
When presented with a paint swatch deck filled with hundreds of choices, it is near impossible for someone without a lot of experience to choose the perfect paint color - there are just too many choices.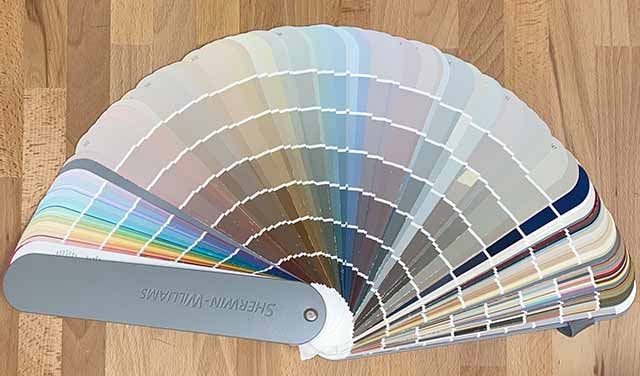 Our design & purchasing teams work closely with our vendors to find the best choices at the best prices to offer in our Design Studios in order to make the selections process fun & easy...AND avoid decision fatigue.
By setting up our finishes in color families, we make sure that each component will work together and narrows down the choices you'll have to make so you can be confident that what you choose will look great together and create the perfect combination for your new home!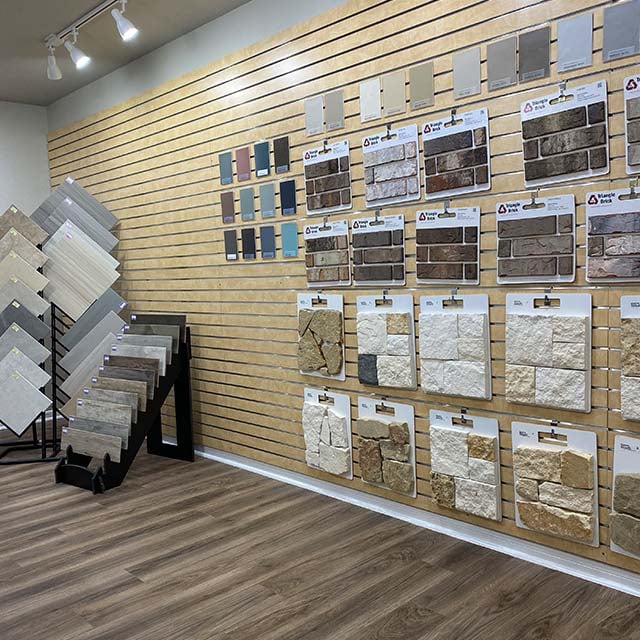 Samples in the Design Studio are visual tools and colors in your home may vary from samples or appear differently under different lighting conditions. Natural products are not guaranteed to match samples - examples include granite, brick and stone.
Interior Color Selection Types
There are two critical elements in a new home that set the tone for the design - cabinets and flooring for the main areas (tile or enhanced vinyl plank).
When choosing colors, I almost always start with cabinets. The exception is when I have a specific flooring choice in mind, then I start with the flooring first to make sure that the cabinets create the right balance.
Once you have your cabinets and flooring, focus on finishing the kitchen by choosing granite and backsplash tile.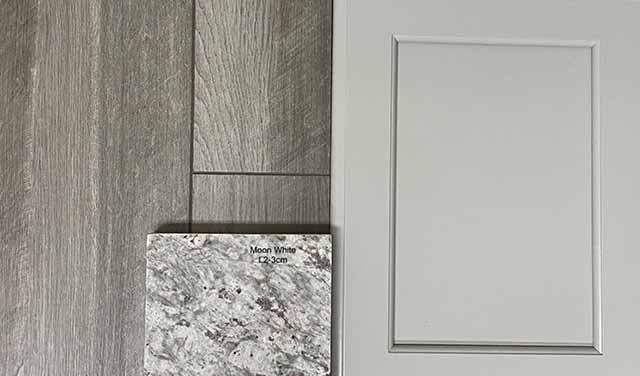 This is when you want to pick the wall paint - looking at the kitchen selections, choose the wall color that provides the best backdrop for your choices and ties the look together.
From there, the rest of the choices are super easy because you've narrowed down the color family and just have to choose the best match for bath wall tile and carpet.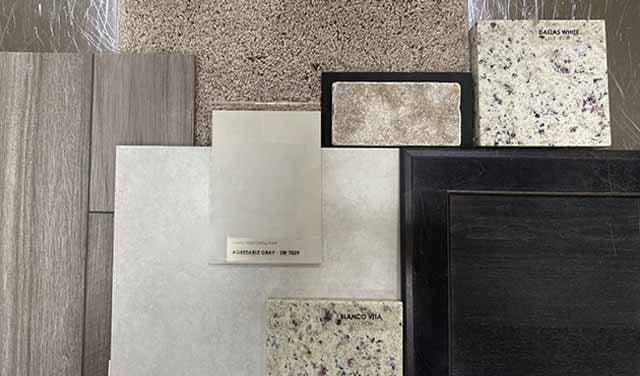 Depending on the features included or options you decide to add, you might also have to pick shower floor tile and a framed mirror style.
The shower floor tile should either complement or contrast the wall tile - achieve this by choosing a color that has the same grout as the walls, or one that is significantly lighter or darker.
Framed mirrors provide an opportunity to layer in a little of your personal style, whether clean & contemporary, or warm & traditional, we have the perfect range of choices to complete the look of your baths.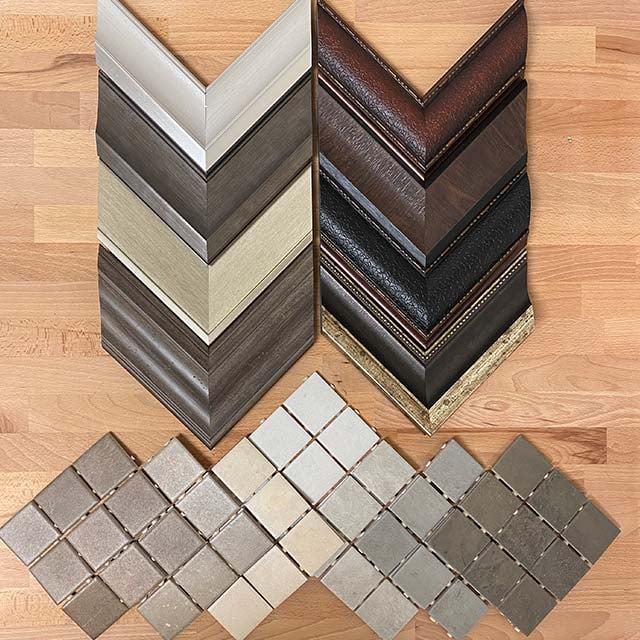 Interior Color Kits
Whether you purchase a To-Be-Built home and pick your own colors or choose an inventory home where the selections are already complete, our team will put together an Interior Color Kit (and one for the Exterior too).
What is a Color Kit?
A color kit is a combination of photo swatches and key details about the selections for a new home.
A color kit is a visual representation, like a mood board, that allows everyone to be on the same page about the design choices made.
A color kit is a fun & exciting way to share the choices you made with family & friends!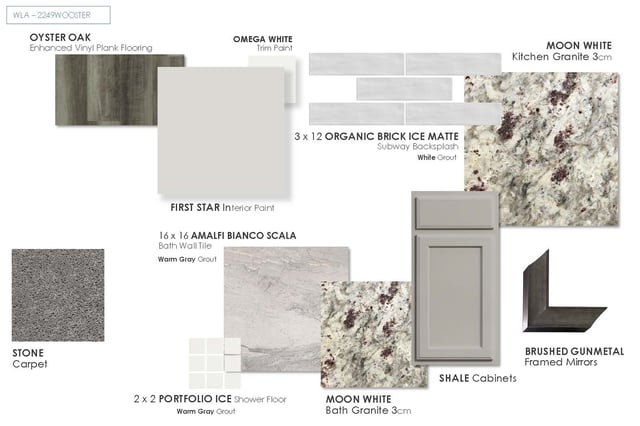 What is a Color Kit used for?
For homebuyers, it makes it easy to get a general feeling of what the colors of the home will be like and to verify everything is correct when signing your contract.
For construction, it provides a visual tool to quickly identify the colors in the home.
Because a color kit is only a representation of the colors and is compiled of swatches from different manufacturers taken by different photographers in different lighting - it will only be used to verify the names & descriptions, not for color matching purposes.


Sherwin Williams
® Interior Paint Colors
Top 10 Designer Color Combinations
These interior color selections are the colors, finishes & styles trending right now. You'll find them in inventory homes, but they also make a great starting point to get your new home selections off to a great start!
1. Light & Bright Gray with Dark Cabinets - Simple & On Trend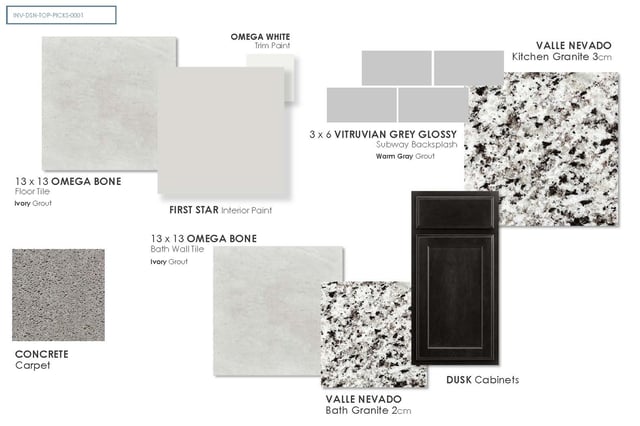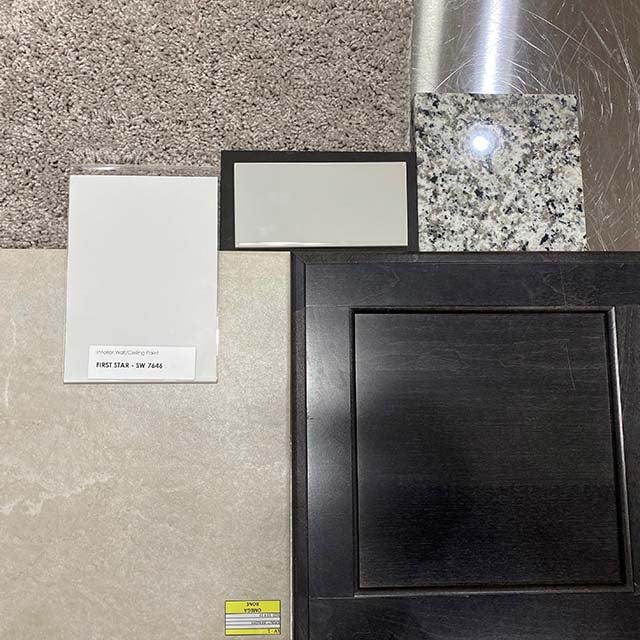 2. Light & Bright Gray with White Cabinets - Classic Textures & Finishes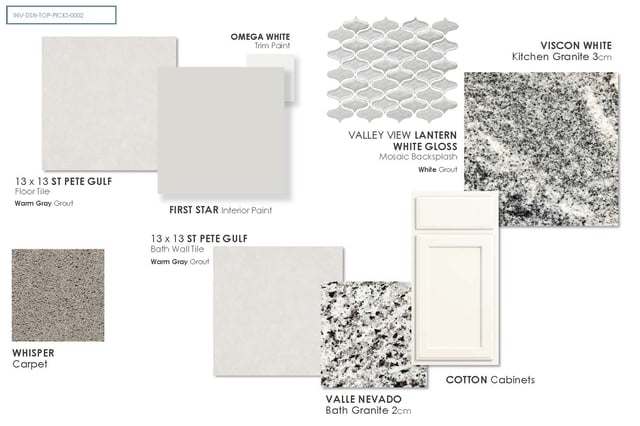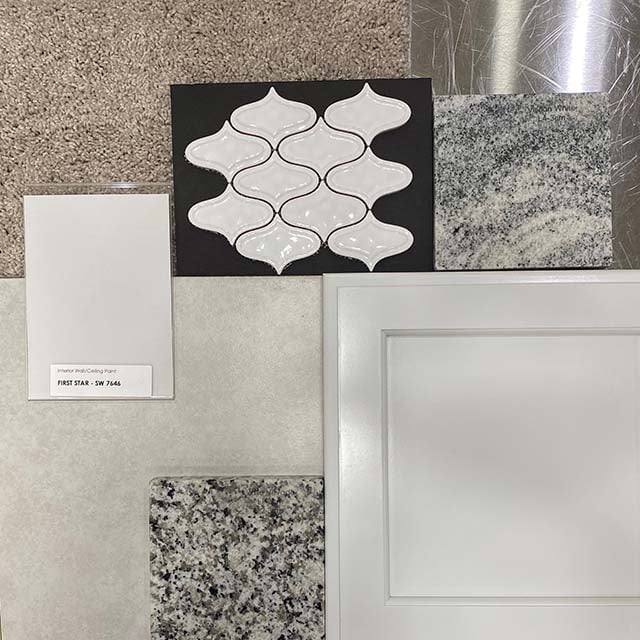 3. Cool Grays with Dark Navy Cabinets - Bold Contrast & Subtle Details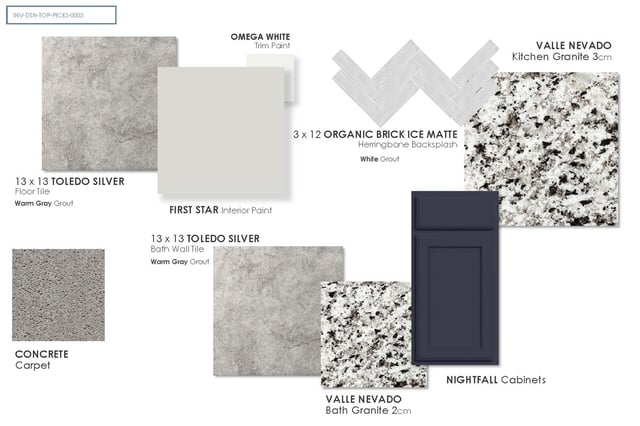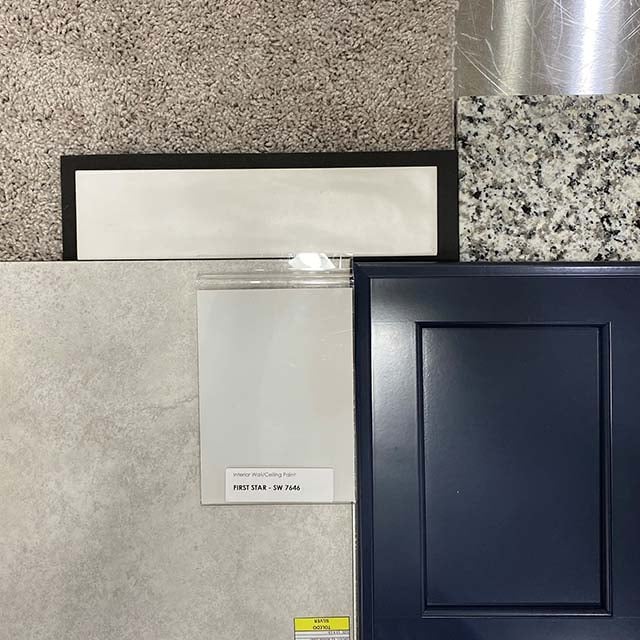 4. Warm Grays with Dark Cabinets - Balance & Textures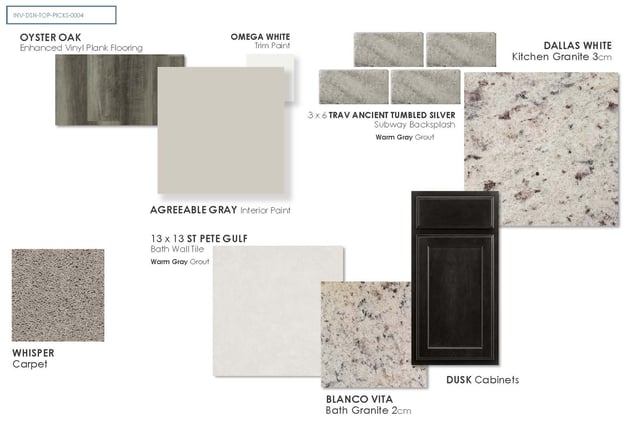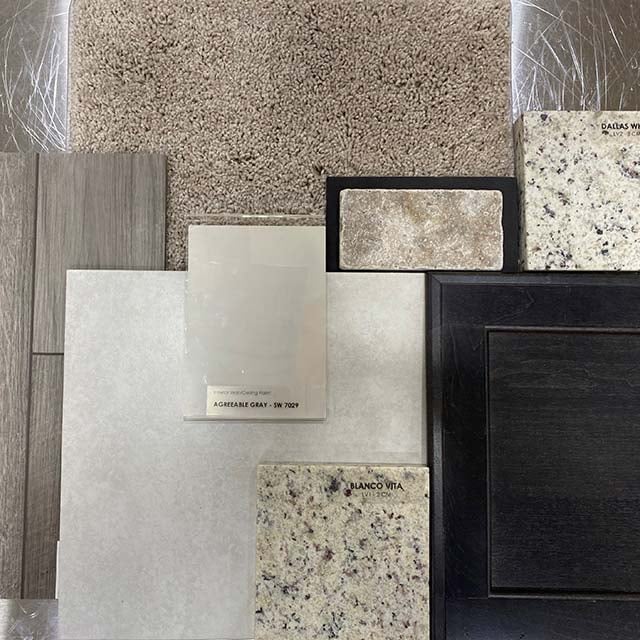 5. Cool Grays with Light Gray Cabinets - Bright & Layered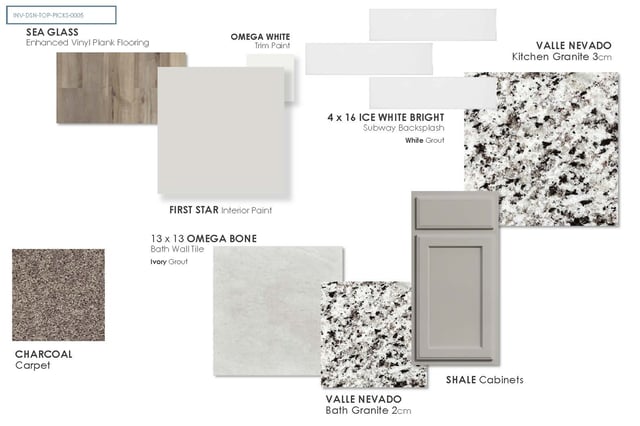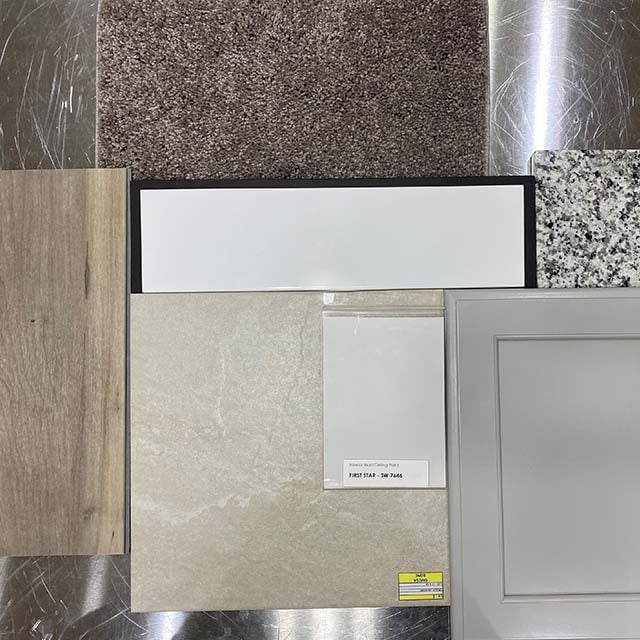 6. Warm Grays with Graphite Cabinets - Bold Contrast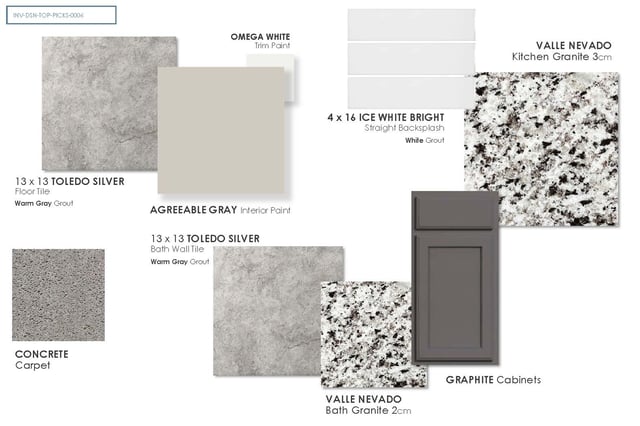 7. Warm Grays with Gray Cabinets - Warm & Subtle




8. Warm Neutrals with Dark Cabinets - Subtle & Soft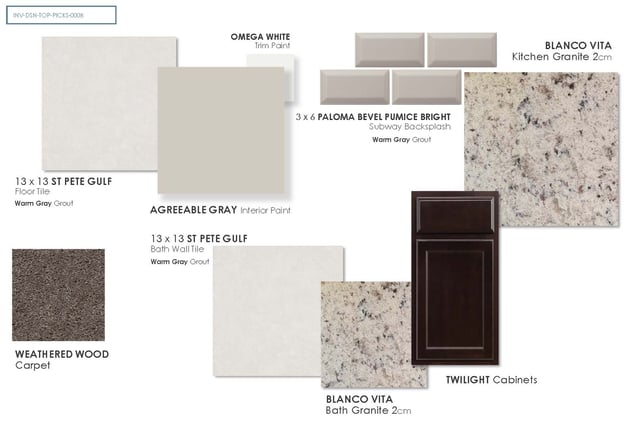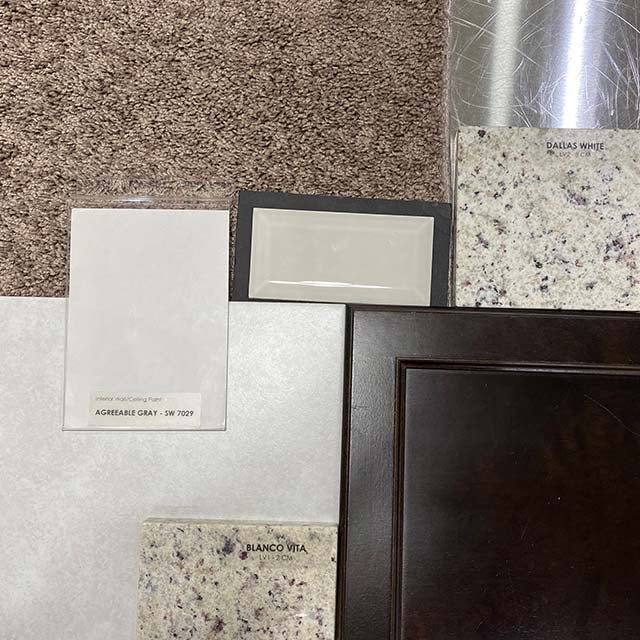 9. Cool Gray with Dark Cabinets - Contrast & Depth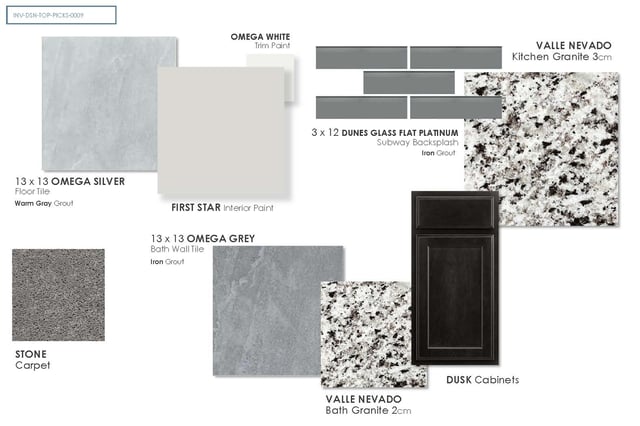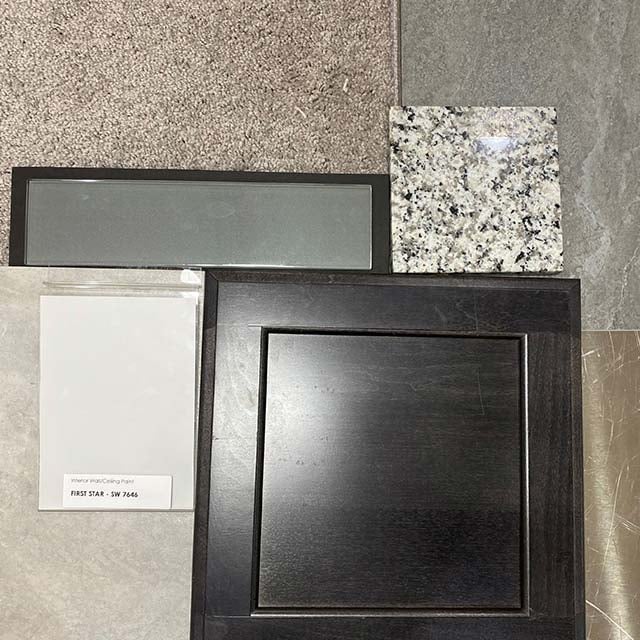 10. Warm Neutrals with Gray Cabinets - Warm & Textured