Back to Blog Home

Linda Dreher
Sales Manager
Linda is a real estate veteran with over 30 years experience in new construction, management, and sales. She truly understands the ins & outs of the buying & construction process!
Most construction companies, and homebuilders specifically, require scheduled payments during the construction progress, which is how these payments got their name: Progress Payments.
Why do homebuyers have to make progress payments?
Progress payments are widely used in the construction industry as a way to mitigate risk - they are partial payments made based on a schedule outlined in the new home contract.
When buyers make partial payments throughout the construction project, it helps make sure the funds needed are available at closing and there are no surprises.
How are progress payments determined?
Most builders base progress payments on the key milestones of a project based on the stages of construction - as your home is built, a certain percentage of the contract amount is due. The schedule for these payments is outlined in the contract and is typically non-refundable.
Just a few years ago, our team decided to overhaul the way we determined, scheduled & billed progress payments.
At Omega, your progress payments vary depending on the options you add to the home and the amount you will need for your down payment. This amount is divided into 4 payments scheduled 30 days apart instead of having to pay it in one lump sum.
Why did we do this? Well, we thought about the customer - our homebuyers - and by having progress payments based on construction milestones, there was no way for our customers to plan for the payments because the due date was not defined until the milestone was reached.
By having multiple payments on a set schedule, buyers can choose the options that fit their lifestyle and their budget, without having to make a large payment upfront.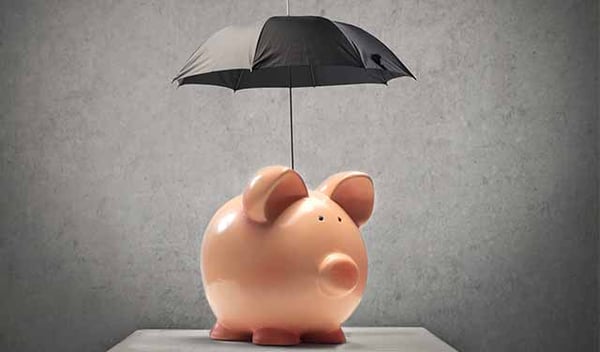 How much are progress payments?
Because the home building process is different for everyone, rather than calculating a percentage of the amount due, the progress payments are calculated based on the options added to the contract by the homebuyer and the total down payment amount due at closing.
Here are a few examples:
Jane purchases an inventory home already under construction. Based on the purchase price and loan terms, Jane needs $12,500 for her down payment. Jane would have 4 progress payments of $3,125 scheduled 30 days apart.


Susan and Bill contract a to-be-built home and have added structural options & design options, including upgraded flooring, that adds $8,700 to the contract price. The New Home Sales Agent would work with Susan and Bill to determine the amount for the progress payments based on the total contract price and down payment.


Jessica purchases a completed inventory home. When Jessica contracts, she is already working with a preferred lender who has let her know her price range and has told her she can close as quickly as 30 days from the date of contracting. Because Jessica contracted a move-in ready home, did not add upgrades, and is closing within 30-45 days, she is not required to pay progress payments.


When are progress payments due?
Your New Home Contract includes the progress payment schedule which outlines the number of payments (1 to 4), the amount due, and the due date for each payment.
An invoice will be issued on the progress payment due date and is due within seven days of the invoice date. You will receive an email from one of our Closing Coordinators with the invoice & payment details.
What happens to the money from progress payments?
In preparation for your home closing, the title company and the lender review the amount paid in progress payments to ensure it shows as a credit towards the amount due.
The credit is applied towards your down payment or closing costs to help reduce the amount owed by you at closing.
What if I miss a progress payment or can't pay?
Notify your New Home Sales Agent as soon as you know that you might have trouble making a payment so they can work with management to find an acceptable resolution so you are not in breach of the contract.
Can progress payments be avoided?
Typically, the only way to avoid progress payments is to purchase a complete inventory home with closing scheduled 30 days from signing the contract, where the down payment will be paid in full at closing.
Are progress payments refundable?
Yes, upon closing. Just like earnest money, all progress payments are refunded to you at closing and usually applied to your down payment. However, in the event of a contract cancelation they are not refundable.
Looking for more ways to save on your new home purchase?
Learn more about the savings available when you choose to work with a preferred lender and get started on your loan application with our handy check list:
---
This article is provided for informational purposes only. Omega does not warrant or guarantee the accuracy of the information provided and makes no representations associated with the use of this information as it is not intended to constitute financial, legal, tax, or mortgage lending advice. Omega Builders encourages you to seek the advice of professionals in making any determination regarding, financial, legal, tax, or mortgage decisions as only an informed professional can appropriately advise you based upon the circumstances unique to your situation.