Back to Blog Home

Jennifer Nixon
Marketing Consultant
Jennifer has experience in graphic design, brand development, and digital media. She is passionate about architecture, typography, and black & white film photography.
There is no right answer when it comes to deciding when you should buy your first home - the most important thing is to focus on your unique situation rather than hitting a predetermined milestone based on life stages and resist the temptation to keep up with the Joneses.
Here are 5 signs you might be ready for homeownership:
You have a job you love & want to stick around


You've started thinking about the future or have already taken a step towards the next stage in life


Maybe you've outgrown the dog park or are looking to grow your family


Your debts are paid down & you're spending within your budget


You stopped calling the handyman if the toilet clogs & know how to do more than change a light bulb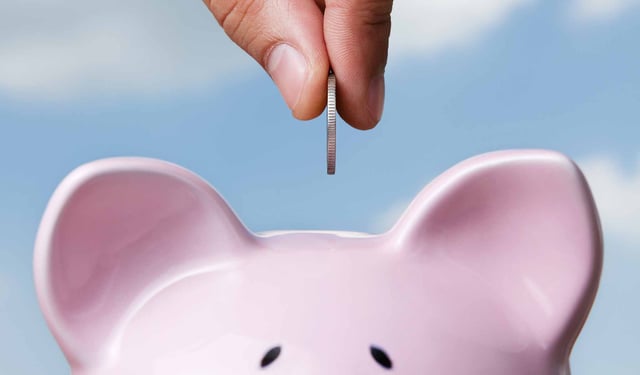 Buying a home is likely one of the largest financial decisions you will make in your life, every minute you spend planning will be worth it!
Maybe it's not exactly one of the 5 signs listed here, but you might be starting to realize that your current living situation can't go on forever.
As soon as you start thinking about buying your first home, the best thing you can do is to start preparing financially - knowing what you can afford, how the process of buying a home works and having the means to purchase a home will ultimately determine when you're truly ready.

Here are 2 things you can do right now (if you have not already):
Manage your credit score - don't just know the number, but understand how each factor affects your score and what you can do to improve it.


Set a savings goal for your down payment - figure out how much you can afford to contribute each month towards a down payment. The minimum down payment is 3.5% (unless you qualify for a 0% down VA loan), you can use this as a starting point. Having 20% will allow you to avoid the added expense of private mortgage insurance (PMI).
Think you're ready?
Buying a new home doesn't have to be stressful, especially if you know exactly what is expected.


What to do to buy your first home?
Find a Lender
Working with a lender shouldn't start when you've signed a contract for a home, it starts as soon as you've made up your mind to start looking.
Loan Officers do so much more than process your mortgage application.
They are ready to help you determine your budget (pre-qualification), answer your questions about the type of loan that will be best for you, how much to save for your down payment, provide guidance to improve your credit score if needed, help you understand closing costs and so much more!
The good news is - our team has made the process of finding a lender easier than ever!
We have a list of preferred lenders for you to choose from. AND...when you do, you qualify for additional incentives to save you more when you buy a new home!


Determine What is Most Important in Your New Home
For many, location is the number one factor.
But maybe there is a must-have on your list that will narrow down the options - like number of bedrooms, yard size, a specific school or proximity to schools, or even garage space.
Learn the differences between building a house vs buying, whether you should add upgrades to your new home, and the 3 types of new home you can buy.
Not sure what should be on your must-have list?
Use our New Home Shopping List to get started: