Back to Blog Home

Cullen Mosley
Superintendent
Cullen was born and raised in Bryan/College Station, with 13+ years experience in construction management. When he's not in the field, you'll find him wrangling three kids or watching fighting Texas Aggie football!
The twin cities of Bryan and College Station make up the metropolitan area centering in the Brazos Valley region of Texas. The area is affectionately known by locals as "Aggieland" after the nickname "Aggies" given to Texas A&M University's sports team and students — and encompasses 2,123 sq miles of beautiful Texan territory.So, besides the weather, what makes Bryan–College Station, Tx a good place to move and live? We've got 12 terrific reasons to live in this part of Texas!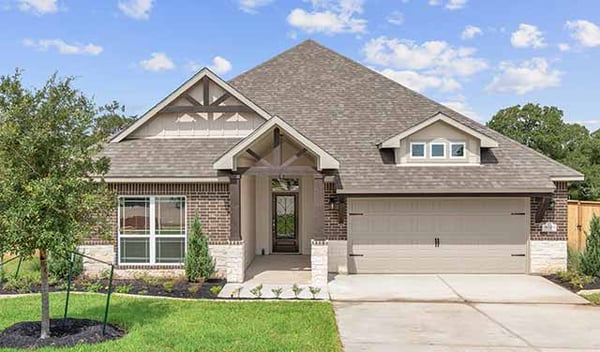 1. One of the Fastest Growing Cities in America
Each time the U.S. Census is updated, so too is the list of fastest-growing cities in America. College Station, Tx recently earned recognition as the 20th fastest-growing city in the U.S., according to WalletHub!

If more people are moving here, there's got to be lots of good stuff — and we're here to prove it!
2. Job Opportunities
There's a reason College Station, Texas as ranked #2 on Forbes The Best Small Places For Business And Careers list. One of them is that the CS-Bryan area has a low unemployment rate of 4.4 as of December 2021, according to the U.S. Bureau of Labor and Statistics. In fact, the Bryan and College Station Metro area had the third-lowest unemployment rate in the state.
3. Small Town Vibe in the Twin Cities
Were you wondering, "how big is College Station-Bryan, Texas?" This area is home to a population of right around 268,101 people as of 2019 data from Census Reporter. Comparatively, April 2020 United States Census data counted Dallas's population at 1,304,379 and Austin's population at 790,390. With College Station, you can experience the city energy without as many people!
Learn more about Relocating to Texas.
4. Access to Big Cities
College Station-Bryan Texas is a great place to live because it's located so close to other major cities in the state! The region sits at the center of the Texas Triangle, making it an hour and a half from Houston, just under two hours from Austin, and a little less than two hours from Dallas and San Antonio.
5. Focus on Education
New residents are attracted by the university, distinguished school system, family-friendly community, and quality of life. Not only is Bryan/College Station home to Texas A&M University and Blinn College, but College Station is 12th on Niche's list of Cities with the Best Public Schools in America (and 3rd in Texas).
Fun fact! A&M is home to the largest public university in Texas — with over 60,000 students — and also the second-largest in the United States.
6. Lower Overall Cost of Living
While the median home value is higher than you would expect for a small town, the cost of living in College Station scores 6.2 less than the national average, according to BestPlaces. Compared to the average, transportation costs are lower, as our groceries and health.
7. Safety Ratings
You may be wondering, "Is College Station-Bryan, Tx safe?" If safety matters to you and your family, remember that certain parts of the area will be safer to move to than others. People consider the northeast part of the city the safest, according to Crimegrade.com. "Your chance of being a victim of crime in College Station may be as high as 1 in 9 in the northwest neighborhoods, or as low as 1 in 59 in the northeast part of the city."
8. Leading Healthcare Facilities
From Bryan's CHI St. Joseph Children's Health to Baylor Scott & White Medical Center and beyond, there is no shortage of world-class healthcare in Bryan-College Station, Texas. Your family's safety is in good hands.
9. A Great Place to Retire!
How nice would be it be to move to an area that could be your forever home, to skip having to relocate again when you're up in age? Texas has mild winters, low taxes, and affordable housing that makes it a nice place to retire.
10. Amenities for Active Lifestyles
Another huge reason this area is amazing is that there are so many fun things to do for those who like to get out and explore. If you like staying active, Bryan-College Station, Tx has indoor and outdoor activities to keep you moving. From golf courses and swimming pools to parks and lakes, your options are diverse. Some of our favorites include Lick Creek Trail and Spirit Ice Arena.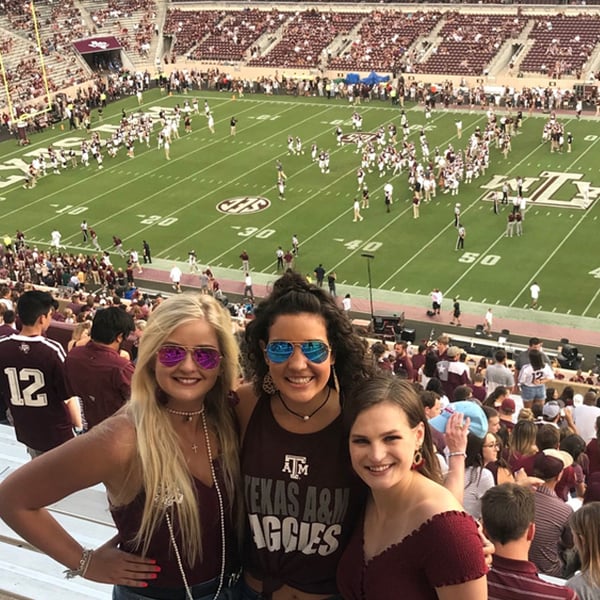 photo courtesy of Brittany Valentine
11. Diverse Culture & Entertainment
People from all over the world are attracted to Bryan-College Station, making it one of the most diverse and culturally-rich small towns you'll find. If you're looking for the best college football town around, you've found it! Watch the Texas A&M Aggies and learn about the legendary 12th Man statue! And… don't miss First Friday in Downtown Bryan, TX.
This just skims the surface of all the great adventures to be had. From Century Square to prime shopping, this area has a lot to keep you busy.
Looking for more fun things to do in College Station-Bryan, Texas? Check out Visit College Station's website for the hottest attractions and entertainment.
12. That Good Ol' Southern Hospitality
It only takes one visit to the College Station-Bryan area to discover how friendly the folks there truly are. You'll be saying, "Howdy," in no time!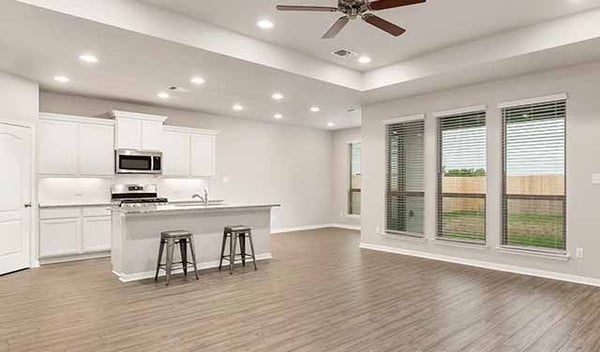 Find the Best Neighborhoods to Live in Bryan-College Station, Texas
For those wondering, "is texas a good place to move to?" we hope we answered some of your questions. With great schools, a prime location next to major cities, and a more intimate population, College Station-Bryan is a wonderful place to raise your children and settle down as a family.
Omega is proud to build in premier master-planned communities in College Station-Bryan, offering a range of choices when it comes to schools, amenities, location, and price.
Excited to live here? Explore our communities in College Station-Bryan.
Moving to College Station, Texas?
We've got you covered - check out our local guide that includes contact information for utilities, city services, schools, and more!


---
As home builders for over 50 years, Omega Builders has won numerous awards for home design & customer service, as well as established a reputation for quality construction with homes that are built to last. Omega has built over 200 homes in Bryan-College Station since 2013. New homes are available in the best neighborhoods in College Station TX, offering a range of choices when it comes to schools, amenities, location, and price. Thinking about living in College Station, TX - Explore Communities in Bryan-College Station.
Editor's Note: This post was originally published in December 2019 and has been updated to reflect the most accurate information.