Back to Blog Home

Jennifer Nixon
Marketing Consultant
Jennifer has experience in graphic design, brand development, and digital media. She is passionate about architecture, typography, and black & white film photography.
When you buy a home that isn't complete yet, you can't break out the tape measure to get the information you need - like figuring out what size refrigerator to buy?
Good news though - most refrigerators fall within a standard range of sizes, which will make things much easier when you're ready to shop for a fridge.
There are two considerations to keep in mind that will impact the dimensions of the fridge:
style & depth.
Standard Depth vs. Counter Depth Refrigerator
Standard depth refrigerators will stick out beyond your counters and are typically 30 to 34 inches deep.
Counter depth refrigerators are designed to align closer to the depth of the counters to look more integrated and are typically between 23 and 27 inches deep.
Depending on the manufacturer, there can be more trade-offs that come along with the reduced depth, like smaller drawers, but there are some refrigerator brands that have found really creative ways to offset the loss of space.
Regardless of the depth, you need at least 1-2 inches of clearance between the refrigerator and the wall to ensure proper airflow.
Counter Depth Refrigerators are typically more expensive than their standard depth counterparts.


Comparing Storage Space
Refrigerators are measured in cubic feet - to calculate cubic feet of a refrigerator, manufacturers measure the width, depth and height of the interior of the refrigerator and multiplying the three numbers together (WxDxH) then dividing by 1728.
By comparing cubic feet, you have a good tool to evaluate fridges from different brands & styles.


Refrigerator Styles
Side by Side Refrigerator
The freezer has a narrower door and is the location for the ice/water maker if that feature is included.


French Door Refrigerator
The freezer is located below and pulls out like a drawer, some models have two freezer drawers.


Top Freezer Refrigerator
A less expensive option because it does not include an in-door ice maker.


Bottom Freezer Refrigerator
The freezer is located on the bottom to offer an alternate configuration.


Refrigerator Dimensions
When looking at the width of refrigerators, anything under 28" is considered compact and is designed to replace refrigerators in older homes that do not have a lot of space (or for apartments, rentals, vacation homes, cabins, etc.) and go all the way to almost 40" wide.
You'll need about a half inch to a full inch of clearance on both sides of your fridge, having at least an inch of wiggle room is strongly recommended.
The height of refrigerators ranges from about 61" to 70" and needs about a half inch to a full inch of clearance at the top.
How Wide is the Refrigerator Opening on my Floor Plan?
All Omega new home floor plans are designed with a minimum opening width of 39" and comfortably fit refrigerators up to 38" wide.
When upper cabinets are installed above the opening, there is a clearance of about 71-72 inches.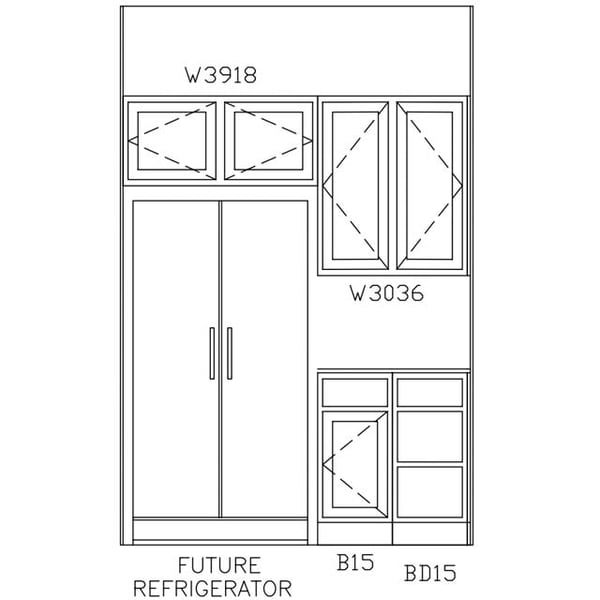 Countertops are 26" deep and depending on the layout if there is a cabinet end panel or drywall return, it is about 26-27" from the wall - when the fridge opening is next to a pantry, the wall can sometimes extend out a little further (remember that dimensions on floor plans are framing dimensions and do not include the thickness of the drywall).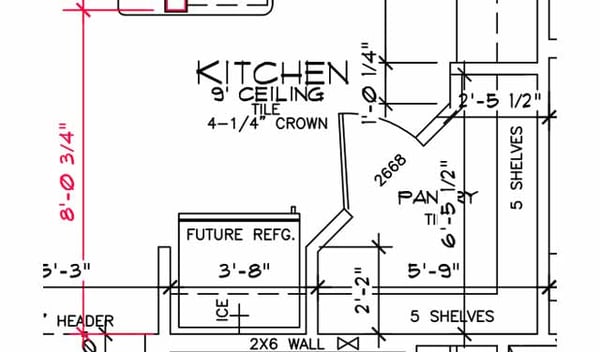 Our Model Homes have refrigerators that are just over 35" wide and 69.5" tall (some are 35" standard depth and some are 31" counter depth) and fit the space really well.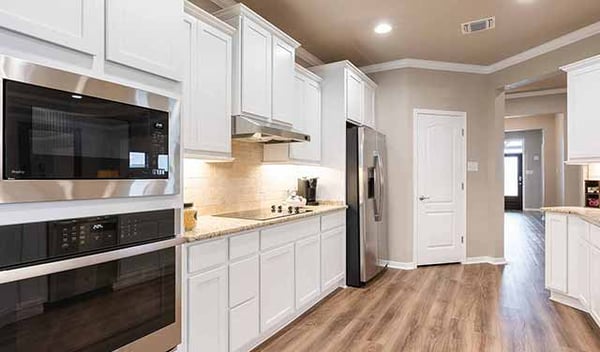 Standard Depth Side by Side Refrigerator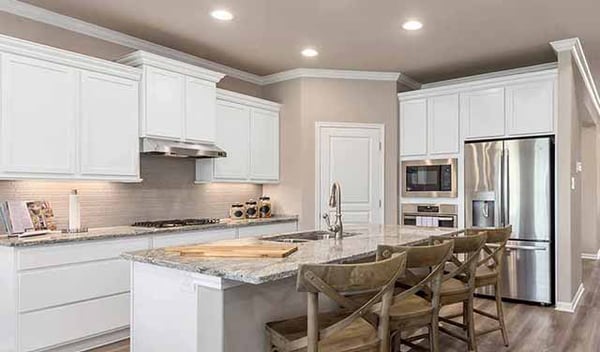 Counter Depth French Door Refrigerator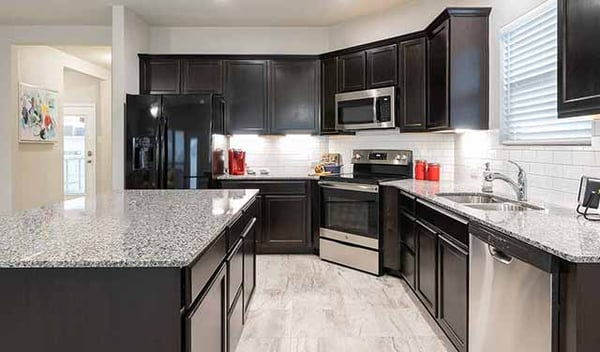 Standard Depth Side-by-Side Refrigerator


We know that planning is an important part of the home building process and have put together a super helpful guide to make your move go as smoothly as possible.
Take the stress out of moving: