Back to Blog Home

Jennifer Nixon
Marketing Consultant
Jennifer has experience in graphic design, brand development, and digital media. She is passionate about architecture, typography, and black & white film photography.
Belton offers small town charm without sacrificing the conveniences of living in the city.
Part of the Killeen-Temple-Fort Hood metropolitan area, Belton is centrally located off of I-35 between Dallas and Houston, just 1 hour north of Austin and next door to Temple, Texas.
Belton, Texas is home to about 20,000 people, with new residents attracted by the outstanding schools, it's desirable location, parks & trails, Belton Lake, and the University of Mary Hardin-Baylor. Learn more about Relocating to Texas.
With an unemployment rate lower than the national average* and increase in recent job growth, more and more people are considering new home communities in Belton as an alternative to living in Austin.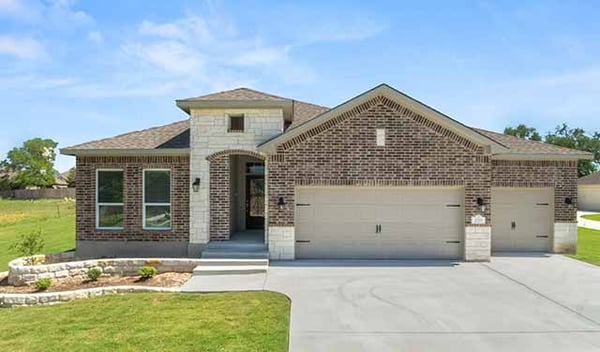 10 Reasons Belton is one of the best places to live:
Belton Lake – offers recreational activities like fishing, boating, hiking, parks, incredible sunset views, lakeside dining, and more!


Live Music – enjoy the Texas Music Series during the summer at Schoepf's Backyard and throughout the year, too. You can also find live music at the Gin at Nolan Creek, Millers Smokehouse, Nolan Creek Winery, and more.


Downtown Shopping - you'll find Cochran, Blair & Potts Department Store dating back to 1869, antique stores & boutiques, and Belton Market Days each month.

photo courtesy of Cochran, Blair & Potts Department Store


Friday Night Lights – the whole town comes out for football games, you'll find Belton Tiger fans everywhere you go!


Top Ranking Schools – because school district boundaries were set decades ago to include unincorporated parts of the county, Belton ISD serves students in Belton, Morgan's Point Resort & part of Temple and is comprised of 198.6 square miles!

Due to the combined growth of Belton & Temple, administrators & educators have focused on providing the best education for every student, making it one of the most sought after districts in the area.


Higher Education – home to the University of Mary Hardin-Baylor, 2016 & 2018 National Championship winners! #gocru


The Expo - Belton is home to the Bell County Expo Center, a popular venue for concerts, conventions, sporting events, local charitable events, and features the Texas Rodeo Cowboy Hall of Fame.

photo courtesy of the Bell County Expo Center


Patriotic Legacy - dating back to the mid-1800s, people from all over Texas come to Belton for the Fourth of July parade and PRCA Rodeo.


Outdoor Living - numerous parks & trails offer residents the opportunity to get out and enjoy the beautiful views and fresh air.

photo of Chalk Ridge Trail in Belton, TX


Quick access to I-35 – whether for fun or work, you can be in Austin in an hour - the distance from Austin to Belton tx is right at 60 miles.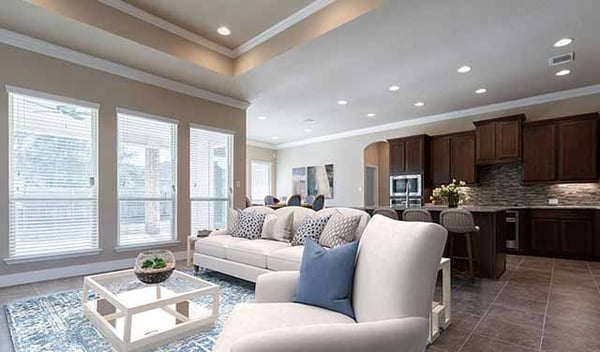 Best Neighborhoods in Belton TX
Omega is proud to build in premier master planned communities in Belton, offering a range of choices when it comes to schools, amenities, location, and price - Explore Communities in Belton.
Moving to Belton, Texas?
We've got you covered - check out our local guide that includes contact information for utilities, city services, schools, and more!
*According to data from the US Department of Labor's Non-Seasonally Adjusted Unemployment Rate
Editor's Note: This post was originally published in October 2017 and has been updated to reflect the most accurate information.