Back to Blog Home

Rae McDermott
Sales Consultant
Rae has 10 years experience in marketing, relationship development, and team building. She is passionate about utilizing new technology in the workplace and has a love of design and impressionist art.
It is becoming more common that master planned communities have a Homeowners Association (HOA) and despite what you might think, the focus of an HOA is to preserve and enhance property values for the benefit of the homeowners.
HOA Rules
The HOA Rules are commonly referred to as the HOA Restrictions, HOA Covenants and Restrictions, or HOA Covenants, Conditions and Restrictions.
Regardless of the name, these legal documents are what establishes the rules of the Homeowners' Association.
Role of an HOA
Long before we start building homes in a new area our team meets with the developer to understand the vision for the community.
Not only is it critically important to understand the breakdown of the lots to know what floor plans will work best, but we also have to understand the restrictions in place that govern the architectural style and included features of the home.
It is with those restrictions that the HOA is born.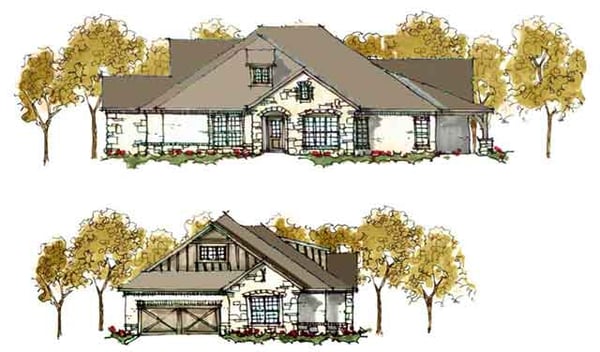 An HOA does more than just make sure your neighbors cut their grass or maintain the community swimming pool - establishing the governing documents at the beginning of a new community ensures the architectural integrity is maintained by every builder and homeowner.
An HOA is usually setup as a not-for-profit entity that is governed by a board of directors.
Initially, the board is comprised of the developer and/or builder representatives with the goal to transition governance to the residents once the community has matured.
Many communities hire professional management groups to take responsibility for collecting fees, enforcing rules & restrictions, maintaining common areas & landscaping, and being the primary point of contact for the HOA.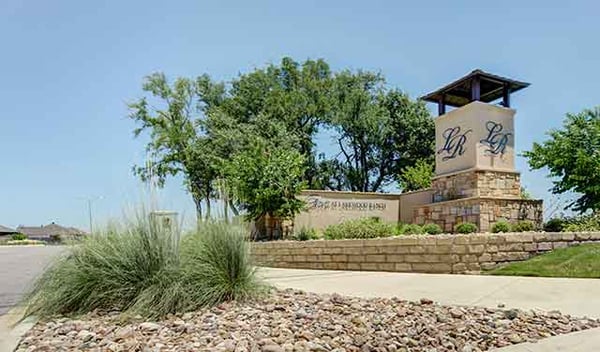 Here are the top 3 misconceptions about HOAs
1. HOAs are expensive and a waste of money
There are typically 3 types of fees associated with HOAs - an initial enrollment fee, a transfer fee, and annual dues.
When buying a new home, you'll pay the initial enrollment fee to establish your membership in the HOA and the first year's dues. When you sell your home, there is a transfer fee to change your membership over to the person buying your home.
For the communities we build in, annual fees are as low as $80/year and up to $600/year. The fee you pay is relative to the amenities the community offers.
If you want to live in a community with a swimming pool, then your annual dues will reflect the price of building/maintaining the pool. Maintenance for other common areas like the entrances, playgrounds, greenspaces, and trails are just a few of the items covered by your fees.
2. I can't have an RV or a Boat
While it might be true that many HOAs do not allow you to park your RV or Boat long term in the community, it doesn't mean that you can't have them.
There are many great storage options out there - not only will you have a place to store it, but you can decide if you want a covered space, air conditioned space, somewhere close to home or to the lake, and you won't have to worry about your street becoming congested from all the recreational vehicles.
Many don't realize it, but the origin of this rule is to curtail crimes that may occur to your personal property.
3. HOAs serve no REAL purpose
It all comes back to property value. When you drive through a neighborhood for the first time, the visual appeal of the neighborhood is one of the first impressions you'll have of what living there is like.
Without an HOA to maintain the standards that attracted you in the first place, you might not enjoy living there a few years down the road and selling your home will be that much more difficult when no one has maintained their home or the community common areas.
While the rules might seem silly to some - or overbearing to others - without them there is no standard for what is expected that everyone agrees to.
Most importantly, not all HOAs are the same. Eliminating homes from your list because the community has an HOA could mean missing out on your dream home - don't be afraid of an HOA, ask to review the restrictions so you understand the rules before you decide!
According to the 2018 Homeowner Satisfaction Survey conducted by the Community Associations Institute 85% of residents rate their overall community association experience as positive (63%) or neutral (22%).
The same study reports that 90% say their association's rules protect and enhance property values (62%) or have a neutral effect (28%); only 4% say the rules harm property values.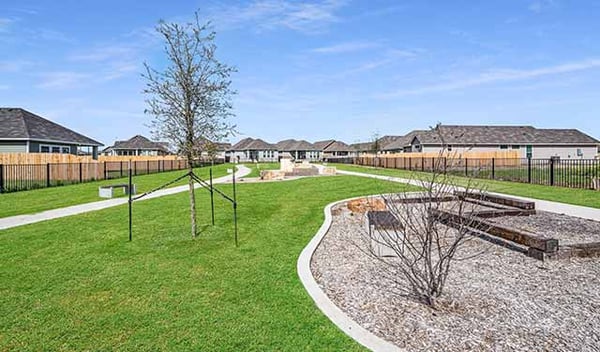 HOA Benefits
Purchasing a new home in a community with an HOA can actually be a very positive experience, you'll have the extra reassurance that the appearance and aesthetics of the neighborhood will be maintained and you'll have a much better sense of what it will be like to live there for years to come.
And then there are the amenities, did we mention that without an HOA your community is not likely to have common spaces such as pools, clubhouses, fitness centers, greenspaces, trails, parks, and so on.
Don't be afraid to ask questions about the HOA
Not sure what to ask?
Don't worry, we've got you covered - get our 5 Questions to Ask About HOA check list: