Back to Blog Home

Jamie Cooley
Sr Loan Originator
Jamie has 10+ years' experience in personal finance with over 1,000 loans closed! He enjoys helping others succeed & teaching - not only what he's learned, but what he's seen through his experience.
Jamie Cooley is a Sr Loan Originator with Fairway Independent Mortgage Corporation
NMLS#1044127
Am I ready to buy a home? Many newlyweds consider this the next step - whether you're just married or in a similar stage of life and wondering if you should take the leap, you might be wondering: how can I prepare?
We've already discussed the credit score for mortgage basics, but another factor that mortgage lenders consider is your debt to income level.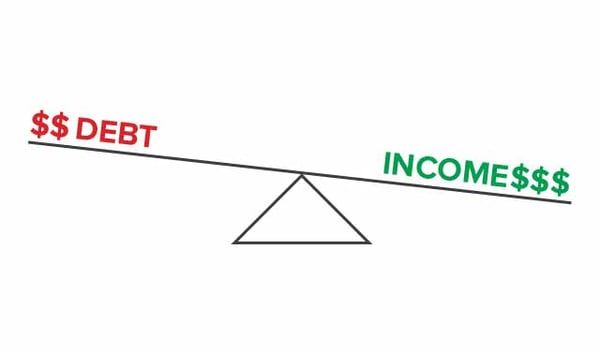 Lenders look at your debt-to-income ratio to determine an estimate for the max mortgage payment you can afford.
Typically, lenders are looking for a debt-to-income (DTI) that is below 43% with your estimated mortgage payment included in the calculation. There are loan options available that allow the DTI to be in excess of 50% based on your unique situation.
How Much Should My Mortgage Be?
Generally speaking, you want your mortgage payment (including taxes & insurance) to be around 25% of your total household income (pre-tax).
You can use Omega's Mortgage Calculator to determine your monthly mortgage payment that not only includes principal & interest, insurance, PMI, but also calculates the property tax for the community you're interested in to give you a fairly accurate estimate of what you can expect for your new home each month.
Suggested reading: Should I get prequalified for a mortgage?
To determine your max mortgage payment:
1. Add all of your monthly income sources (ex: $4,600)
2. Multiply your monthly income total by 25% (ex: $4,600 x .25 = $1,150)
3. The total is your max monthly mortgage payment (ex: $1,150)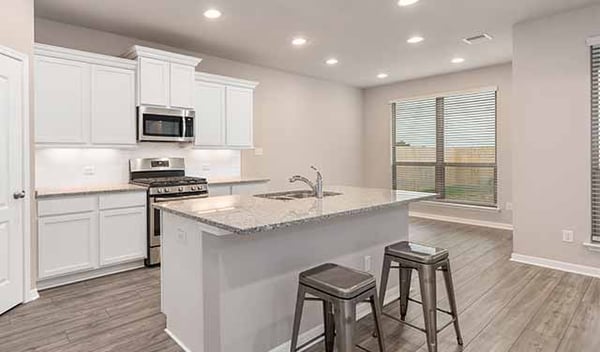 Calculate Your Debt-to-Income Ratio
Once you know your estimated monthly mortgage payment, calculate your DTI:
1. Add together all of your other monthly debt payments (ex: $400)
2. Add your estimated monthly mortgage payment (ex: $400 + $1,150 = $1,550)
3. Divide the total by your gross monthly income (ex: $1,550 ÷ $4,600 = 33.7%)
A good DTI ratio is considered to be less than 35% by most lenders.

What can you do to prepare yourself for homeownership?
Minimize Your Debt Load
The less debt you have, the more options you have. The last thing you want is for your new home to be a burden, you can avoid this by allowing some wiggle room in your budget.
Save
You can never have too much saved. Savings provides a cushion between you and life. Savings can be used to make a larger down payment, towards upgrades for your home, furniture after you move-in, or setting more aside in your emergency fund to cover your new investment.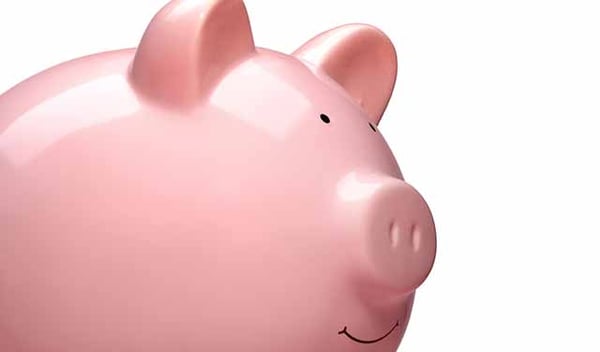 Here are a few suggestions to help you work towards minimizing your debt and building your savings:


Think of creative ways to make extra money
This works in two ways: the first is if you add to your monthly income which increases how much you can afford and the second is if you use extra money to pay down debt or save towards a down payment
Make extra payments on debts with the highest interest rate
Make sure you continue to pay the minimum on each account, but use extra money on the account with the highest interest rate to pay it down quicker.
Reduce your day-to-day expenses
Spending less each day and cutting back on non-essentials lets you put that money to work for you, whether paying debt off faster or growing your savings.
Avoid making large purchases on credit
This is important before applying for a mortgage as well as while you're waiting to close on your home, both can have adverse effects on your ability to borrow.
Hold off on any other loans or new lines of credit
If you're thinking about buying a new home, now is not the time to purchase a new vehicle or open a new credit card to pay for your family vacation.
Buying a new home allows you to lock in the cost of your largest expense, housing.
Click here to reach out to me for more tips, help with mortgage questions, or to apply online - I'm happy to help! - Jamie
Check out our latest guide about applying for a mortgage loan:
---
Featured Expert
Jamie Cooley is a Sr Loan Originator with Fairway Independent Mortgage Corporation and has been recognized as a Top 1% Mortgage Originator in America the last 5 years. Jamie is an Omega Builders preferred lender and works closely with our home buyers to ensure a smooth closing from start to finish.
NMLS# 1044127
---
This article is provided for informational purposes only. Omega does not warrant or guarantee the accuracy of the information provided and makes no representations associated with the use of this information as it is not intended to constitute financial, legal, tax, or mortgage lending advice. Omega Builders encourages you to seek the advice of professionals in making any determination regarding, financial, legal, tax, or mortgage decisions as only an informed professional can appropriately advise you based upon the circumstances unique to your situation.