You'll have the opportunity to personalize the interior & exterior selections for your new home when you choose to build – our team will guide you through our available options to help you choose the ones that fit your style.
Our design team is focused on providing the right options at the right price to help you truly personalize your home without breaking your budget - and also have the opportunity to spend a little extra on what matters most to you!
Check out the Ultimate Design Studio Check List

Exterior Color Selections
One of the most important aspects of design for your new home are the exterior colors - it will be what everyone sees first and creates the curb appeal you're looking for.
There are 3 main components to your exterior color kit, learn the ins & outs to make your selections easier than ever: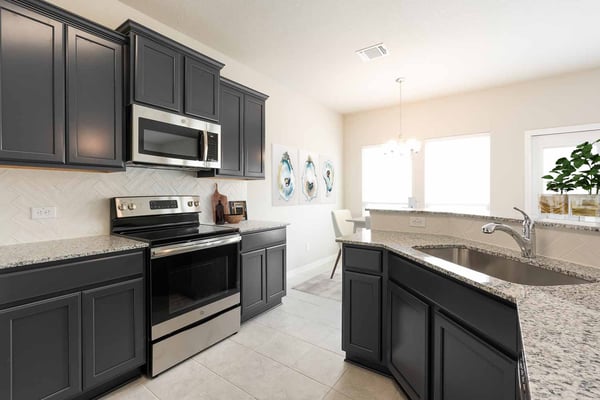 Interior Color Selections
Explore a variety of color choices for your cabinets, counters, flooring & when you complete your design selections for your new home!
The interior of your home is where your personal style really comes to life! The colors you choose can make your home feel warm & cozy, bright & airy, traditional or trendy!
There are so many color selections to choose from, both included & upgrades, that will help you personalize your home so that you love it today and 20 years from now!
Watch Our Interior Design Showcase Video