Back to Blog Home

Jennifer Nixon
Marketing Consultant
Jennifer has experience in graphic design, brand development, and digital media. She is passionate about architecture, typography, and black & white film photography.
If new home shopping is on your to-do list, one of the first things you should do is understand how much you can afford to spend each month.
Discovering how that equates to the list price of a home can help you keep your house hunting within reach.
We've designed a comprehensive online calculator to make it easier than ever to determine your monthly mortgage payment.
The mortgage loan calculator on our website is broken down into three main components: Calculator Input, National Average Mortgage Rates and Payment Breakdown
1. Calculator Input
This is where you enter the information needed for the website to do the calculations.
The first step is to select a community — because our mortgage calculator includes an estimate for Property Tax, you'll be able to compare each of the communities you are considering to see what the tax impact would be like on your monthly payment.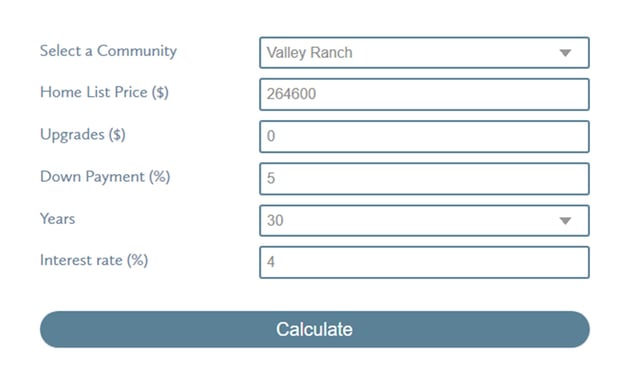 The next step is to enter the Home List Price — for an inventory home, this is the sales price; if you are considering building, this would be the base price for the floor plan.
Next, enter your budgeted amount for Upgrades. I recommend starting with zero to get a baseline for your monthly payment (the list price for inventory homes include any added options). This will show you how much flexibility you have to spend on upgrades & options.
You'll enter your Down Payment as a percentage next — if you're unsure, start with 5% and then make adjustments up until the calculation for your down payment is a dollar amount your comfortable with.
The last two steps are to enter the number of Years for the loan and the Interest Rate. While most opt for a 30 year mortgage, you can also choose 20 or 15 to see if you can afford to pay off your mortgage loan sooner (you'll pay less interest over the life of the loan by doing so).
Finally, enter the estimated interest rate (see more below regarding averages).
2. National Average Mortgage Rates
Unless you have a good feeling for what your interest rate will be, we've included a chart showing the National Average Mortgage Rates to provide a quick reference for illustrative purposes.
Until you secure a loan with a lender and lock your rate, you won't have an accurate depiction of your payment.



3. Payment Breakdown
This is the fun part - once you click the calculate button, you'll not only see your Total Monthly Payment, but you'll see a breakdown of what is included, your Contract Price and Down Payment amount in dollars.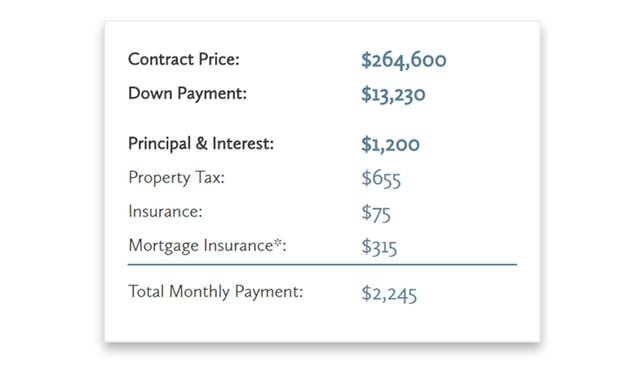 The Total Monthly Payment is comprised of your loan Principal & Interest, estimated monthly Property Taxes and Insurance.
It is important to note that most online calculators only show you Principal & Interest which causes the estimate to be unrealistic.
If you chose a down payment less than 20%, you'll also see an amount for Mortgage Insurance commonly referred to as PMI, an industry term for Private Mortgage Insurance.
Once you have the initial calculation, you can make adjustments to any of the information you entered during step 1 to see what the impact will be.
Try changing just one thing at a time for an easier comparison. To see the updated results, you'll need to click Calculate again.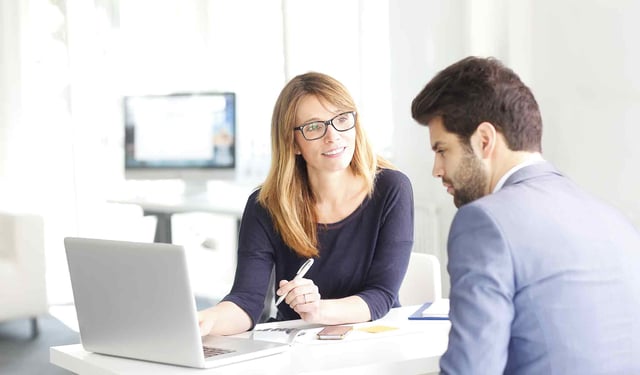 Should I get Prequalified for a Mortgage?
Meeting with a lender to get pre-qualified can help you understand how much you can borrow, but it is important to carefully consider how much you can afford to spend on housing each month. Get all the details about pre-qualification.
Choose a Preferred Lender to save on Survey & Owner Title Policy (OTP).*
Try our easy to use and simple mortgage calculator to get started:
This article and the mortgage calculator used throughout this website are provided for informational and illustrative purposes only. Omega does not warrant or guarantee the accuracy of the information provided and makes no representations associated with the use of this mortgage calculator as it is not intended to constitute financial, legal, tax, or mortgage lending advice. Use of this mortgage calculator does not constitute a quote or an offer of any type. Omega Builders encourages you to seek the advice of professionals in making any determination regarding, financial, legal, tax, or mortgage decisions as only an informed professional can appropriately advise you based upon the circumstances unique to your situation.
*restrictions apply, click here to learn more
Editor's Note: This post was originally published in January 2018 and has been updated to reflect the most accurate information.