Back to Blog Home

Jennifer Nixon
Marketing Consultant
Jennifer has experience in graphic design, brand development, and digital media. She is passionate about architecture, typography, and black & white film photography.
One of the things I've looked forward to most over the last few months is planting an herb & veggie garden in our back yard. I'm no expert by any means, most of the gardening I've done has been on a whim or the result of a thoughtful gift, but I am excited to tackle the project this Spring and hope you'll join me!
Step 1 - Research
Something that has stopped me in my tracks in the past has been the overwhelming feeling that I just don't know enough to start a garden, let alone actually grow something edible.
No matter what you're experience level or budget, starting a garden requires the same basic information. You'll need answers to these questions to increase your chances of success.
What is your Plant Hardiness Zone?
The USDA offers an easy online tool to determine your zone by zip code - lookup your plant hardiness zone here. For Bell, Brazos & Williamson county, we're all in Zone 8B.
This means that the average annual extreme minimum temperature is 15-20° F and the last frost date is typically between February 1-28 and the first frost is usually around December 1-15 each year.
One of the mistakes I've made in the past has been to start too early. As soon as stores start putting the plants & seeds out, I throw all planning to the wind and inevitably end up planting too early.
What plants grow in your zone?
Another resource I've grown to love is The Old Farmer's Almanac website - it is an absolute wealth of information and great place to start if you've never gardened before.
For each zone there is a directory of plants that grow best, click here for zone 8 plants.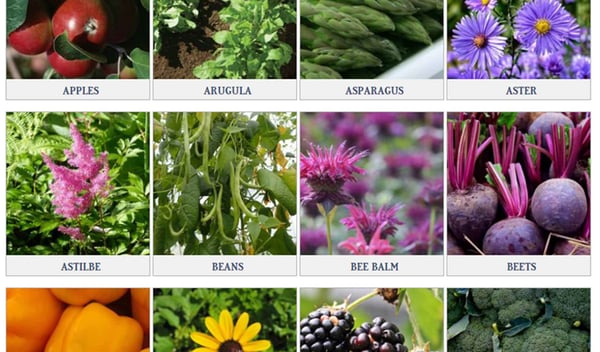 You can learn about planting, growing, and harvesting each plant - they have awesome recipes, too.
Looking up carrots, I learned that they need loose sandy soil...and it became immediately obvious why mine never grew!
When should you plant what?
This is something that has eluded me for years, trust me when I say trial and error is not a recommended approach.
Thankfully, The Farmer's Almanac has a solution - or two!
For the tech savvy crowd, they have an online garden planner with a free 7 day trial to get you started and once you try it, you'll know whether it is worth the $29/year or not.
As an alternative, you can get a customized planting calendar based on your zip code - get yours here.
It not only tells you what to plant, but when to start each plant indoors, move it outside and when it's ready to be harvested.
By far the coolest feature that will help you actually grow something is that you can set up email reminders and you'll get an email twice a month to help stay on track!
Step 2 - Planning
Aside from planning what you'll grow and when, you'll have to decide where you will setup your garden and how big it will be.
There are tons of options out there and with a quick google search you can find the right one for you.
This year we're tackling a raised bed garden and I couldn't be more excited to get started!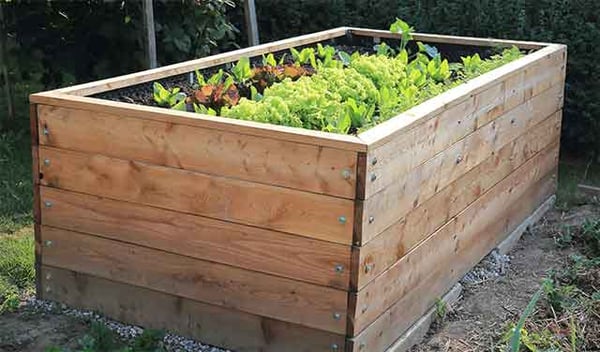 [Photo Disclaimer - This is not my raised bed garden, but I can dream, right!?]
Choosing a good spot is key - your garden will need at least 5 to 6 hours of sunlight daily.
With a north/south orientation, the plants won't create shade for those next to it.
Two of the most valuable tips I learned from my mom are:
if you aren't incorporating irrigation, make sure it is accessible by hose
(the closer the better so you aren't dragging hoses all over the place)


start small/narrow so it is easier to manage
(think about how far you can reach to pull weeds, plant and harvest).
If you love cooking at home, a great place to start is with an herb garden.
It is a little more forgiving and doesn't require a huge undertaking to establish.
Whether you just pick one or two to grow in a pot on your kitchen window, or tackle a raised bed, you'll enjoy having fresh herbs on hand for all your favorite recipes.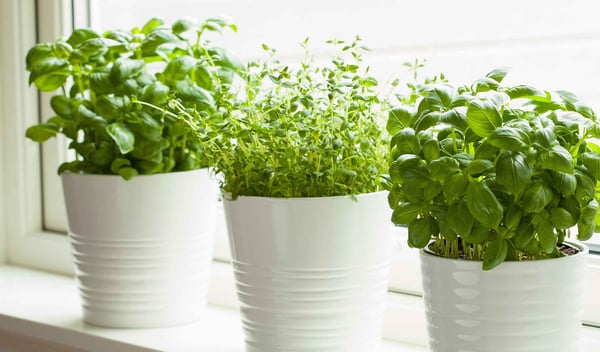 Step 3 - Garden!
No matter what type of garden you decide on or what your budget is, don't get caught up on buying things you think you'll need.
Have a game plan for what you hope to achieve and figure out the best tools to get the job done.
I recommend investing in a good pair of gloves and a sturdy shovel and/or trowel depending on the scale of your garden and doing research so you can make a shopping list of exactly what materials you'll need before you go to the store.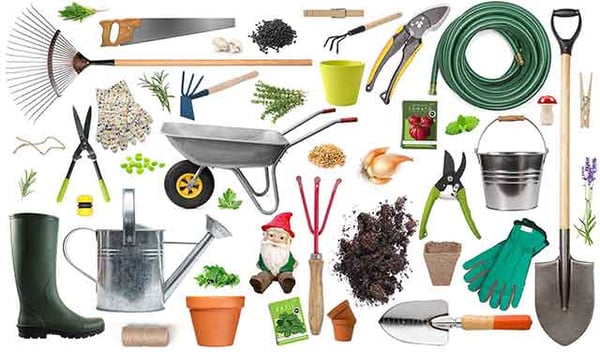 There is something about a seedling sprouting out of the soil that can make you feel energized, a welcome sign that warmer weather is here to stay and beautiful things lie ahead.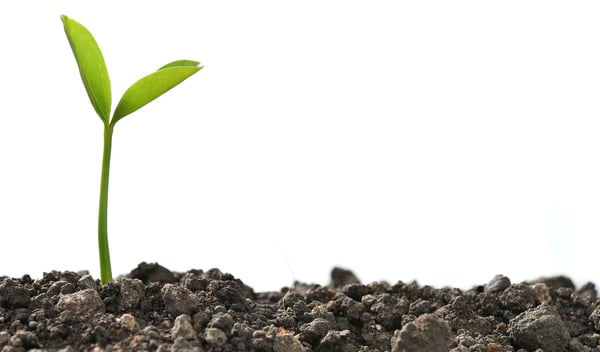 ICYMI: Don't Wait for Spring to Start Cleaning
Editor's Note: This post was originally published in April 2018 and has been updated to reflect the most accurate information.