Back to Blog Home

Colby Compton
Sales & Marketing HubSpot Operations Specialist
Colby has 8+ years experience in customer service & management. He is focused on supporting the Sales & Marketing teams in providing homebuyers an exceptional experience while searching for the right home.
Whether you are buying your first home or have moved a time or two, there are a few things you can do to simplify your search to make finding the home you need easier and honestly, save a little heartache, too.
1. Set a Budget
Getting prequalified is a great first step - it gives you a rough idea of what you can afford.
INSIDER TIP: In a more competitive market, you should consider getting pre-approved, which requires a credit check and is a bit more thorough, but it will tell you what your max budget is so you and the builder both know how much you can afford.
Once you know your max loan amount, you need to decide on your true budget - what is the most you would be comfortable spending and make it clear during your search.
Make sure you understand what the monthly payment will be for the max loan amount, as well as your target price, so you can see the impact on your monthly budget. Get an estimate with our mortgage calculator.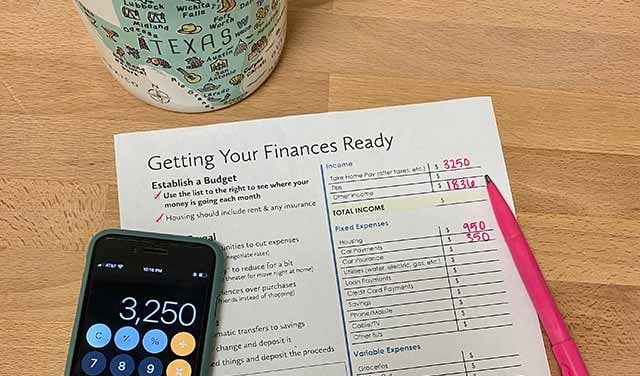 Just because our team knows your max, it doesn't mean you'll buy a home at the top of your budget, it just helps us present the right opportunities.
EXAMPLE: if you are looking in the $200 to $280s with an ideal budget of $250k and max spend of $300k, you might miss out on the perfect home at $259k because it was outside of the price range you provided.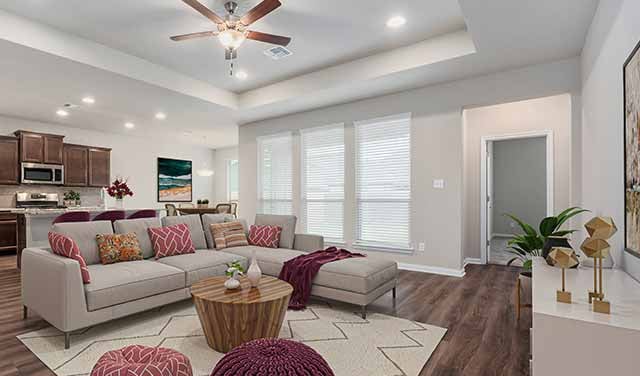 MUST READ: Should I Get Prequalified for a Mortgage
HELPFUL RESOURCE: Getting Your Finances Ready Worksheet (PDF)
2. Know the Area
Once you know your budget, you can find available communities with homes in your price range. You've all heard it before: location, location, location!
Explore Communities using the filter for Price Range to see what communities meet your desired budget.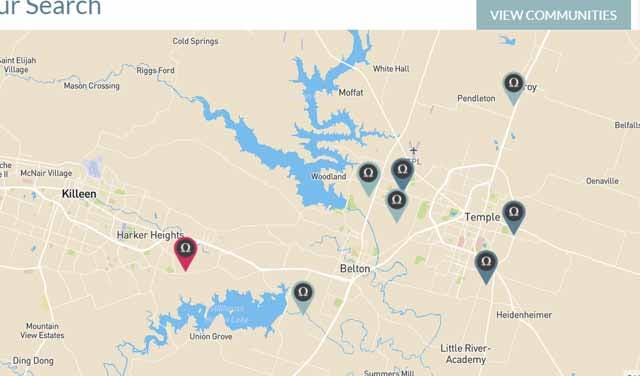 Don't be afraid to check out more than one location or even a location outside of where you thought you might want to live, every community offers different opportunities, amenities, and most communities within the same region are reasonably close together.
INSIDER TIP: Whether you are relocating to Texas or have been here a while, take time to get to know the area - using Street View on Google Maps is a great way to check things out ahead of time.
What is most important to you - is it how long the drive is to your work? keeping your kids in the same school? community swimming pool? convenient access to shopping & dining? property tax rates? walkable community? near the lake or other outdoor areas?
HELPFUL TIP: Check out our list of Preferred Lenders to get the ball rolling
HELPFUL RESOURCE: Calculate Your Commute Worksheet (PDF)
3. Differentiate Your Must-Haves from Your Wants
Your Must-Haves are your needs, the things that your home has to have for it to be a good option for you and your family.
Wants are things you would like to have, but aren't a deal breaker.
Knowing what your limitations are helps narrow the choices down and makes it easier to find exactly what you're looking for.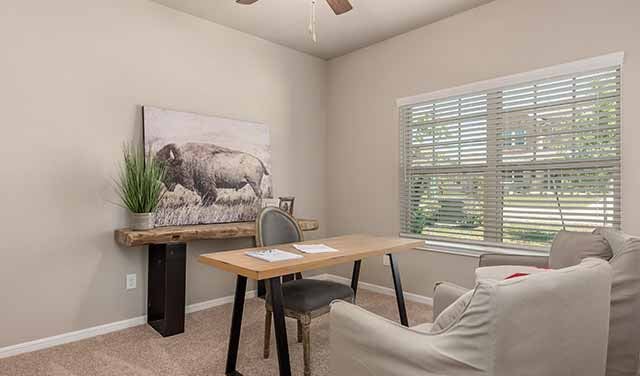 EXAMPLE: if you work from home, you'll want to make sure you have space for your office - whether that means you use an extra bedroom, have a dedicated study, convert the formal dining, or just need a small desk in the family room or guest room.
INSIDER TIP: The more you share about the reason you're moving and what you're looking for with our team, the better we'll be able to guide you in your search.
MUST READ: 5 Advantages of Smaller New Homes
HELPFUL RESOURCE: Needs vs. Wants Worksheet (PDF)
Discover the 10 Advantages of New Homes: